Fellow Travelers in Africa
There were originally 15 of us - after the Kenya trip ended, only 11 of us went on to Tanzania. As we were always in separate vehicles, we took less pictures of the folks with whom we traveled then with any other group trip. Then again, I was taking so many pictures of animals we might never see again in the wild, pictures of our fellow travelers was almost secondary. Shame on me!
We again were fortunate to travel with people from all over who can only be described as perfect companions. There was an absolute minimum of bitching and complaining and I've seldom been with a group more inclined to help one another.
This folks made this trip as spectacular as the animals, the scenery and the new experiences -
Thank You!
And what can we say about our friends and traveling partners, Charles and Pam Bullock? I haven't counted up how many times we've traveled together, nor can we count up the times they have been so very helpful, encouraging, supportive - and just plain good friends! And with this trip they brought along a delightful new partner for us - Dorit Nilson.
Thank You!
So here are some of our new friends; we hope we can keep in touch via email and hopefully travel together again.
~ ~ ~ ~~ ~ ~ ~ ~ ~ ~ ~ ~ ~ ~ ~ ~ ~ ~ ~ ~ ~ ~ ~ ~ ~ ~ ~ ~ ~ ~~ ~
And I start out with someone not in our group - I have no idea who he was,
BUT
We stopped for a potty break and I saw his shirt. I had to have a picture.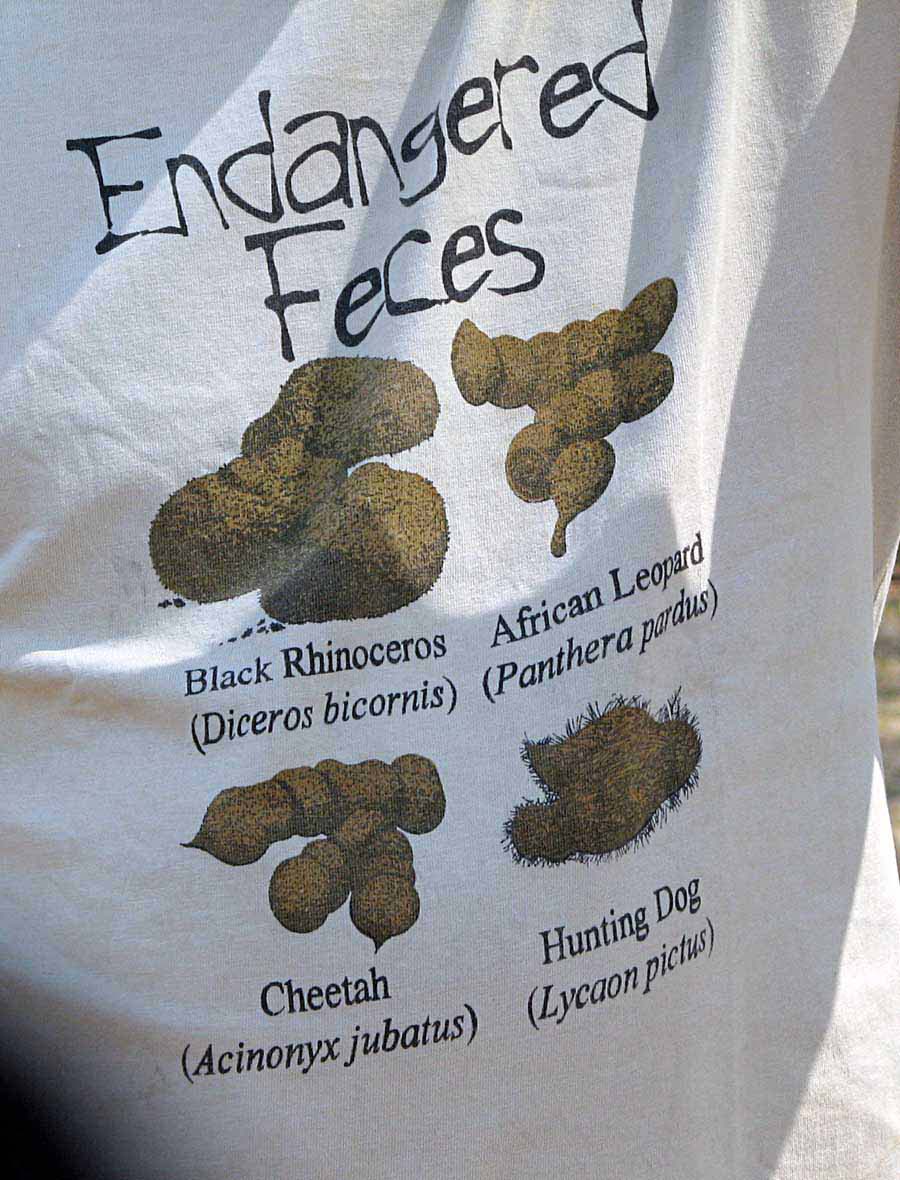 Now I'll get on point - our oldest and newest friends -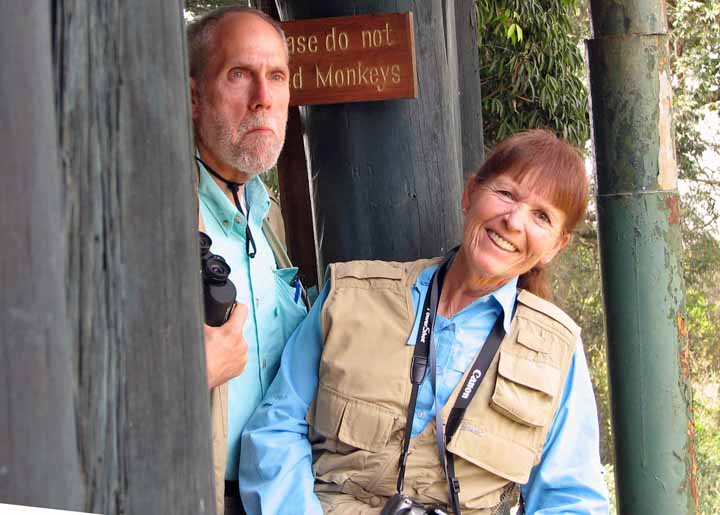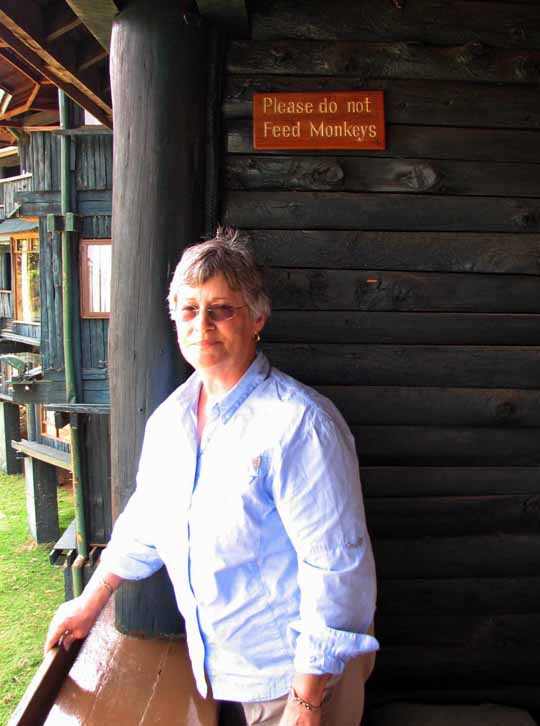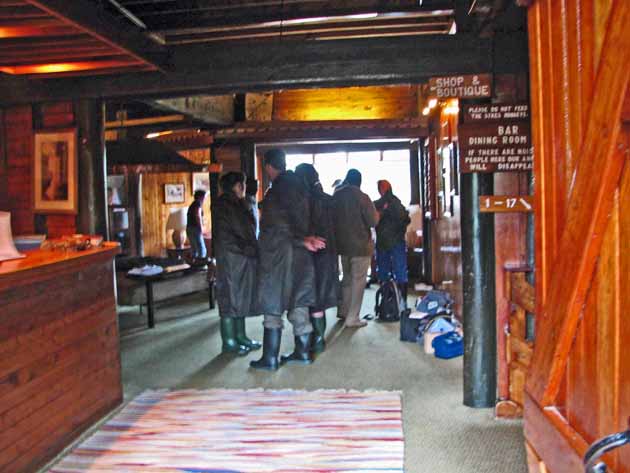 Rain coats and boots - go for the walking safari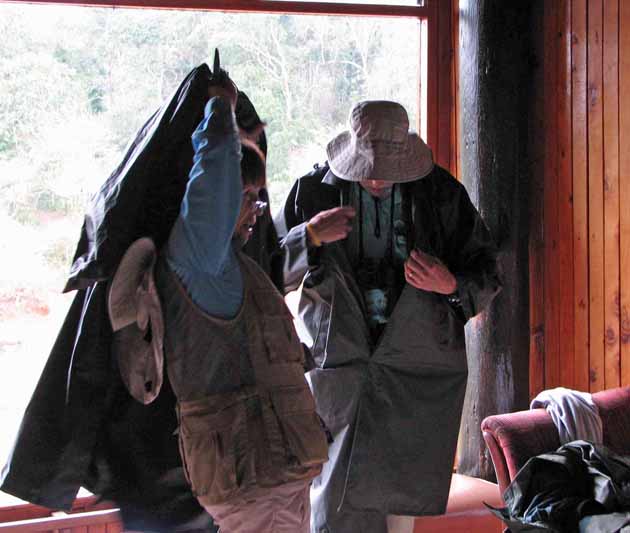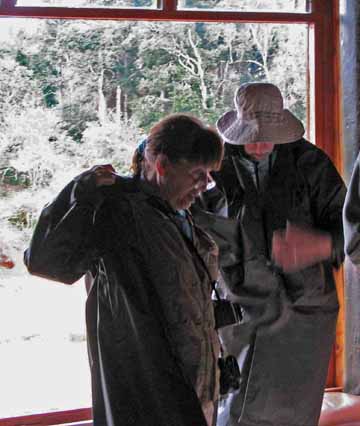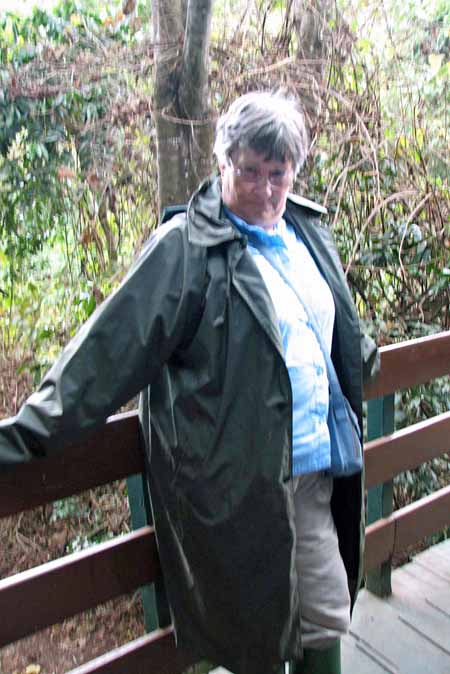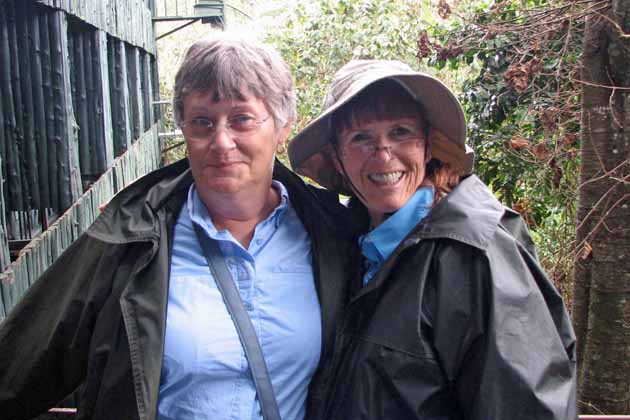 Any person who protects us with a rifle is a friend of mine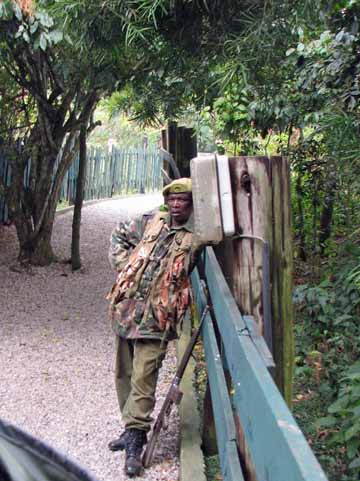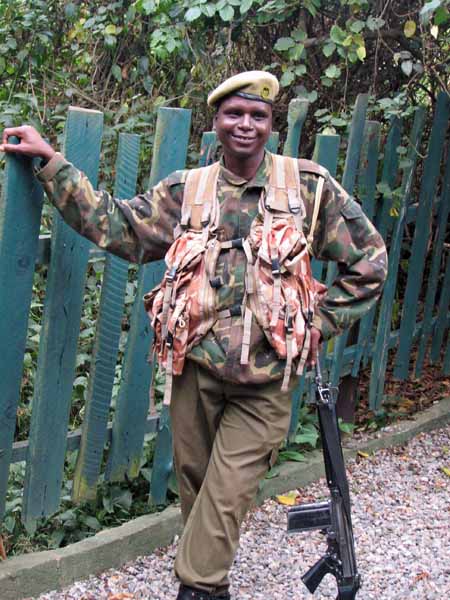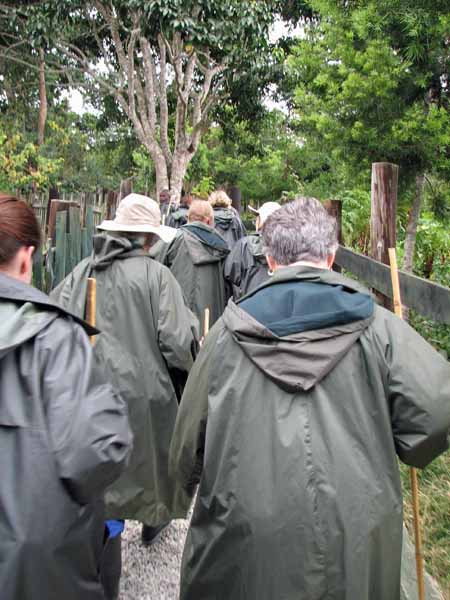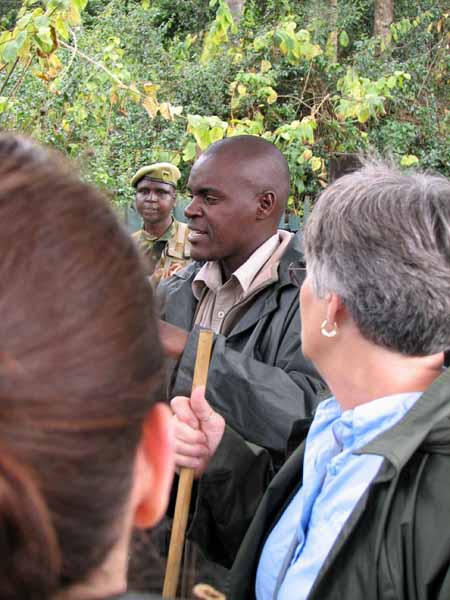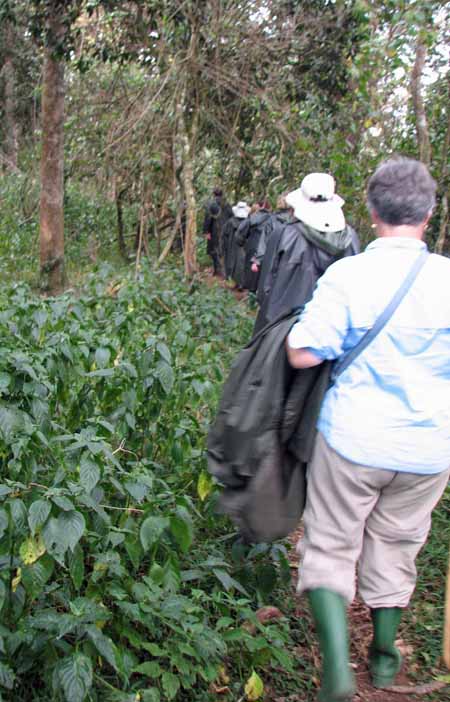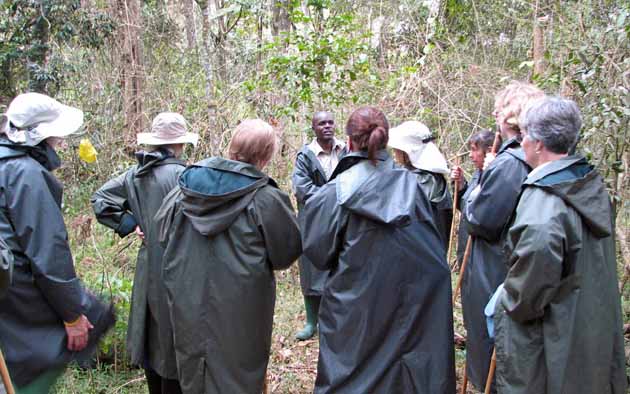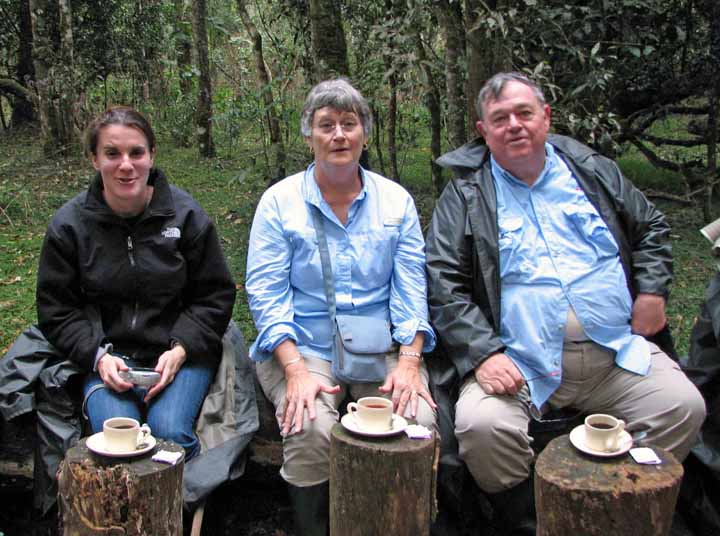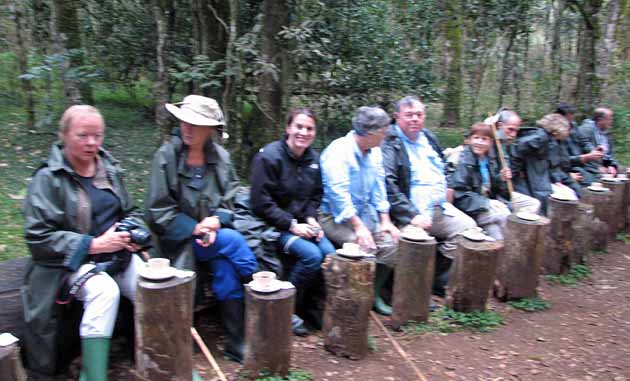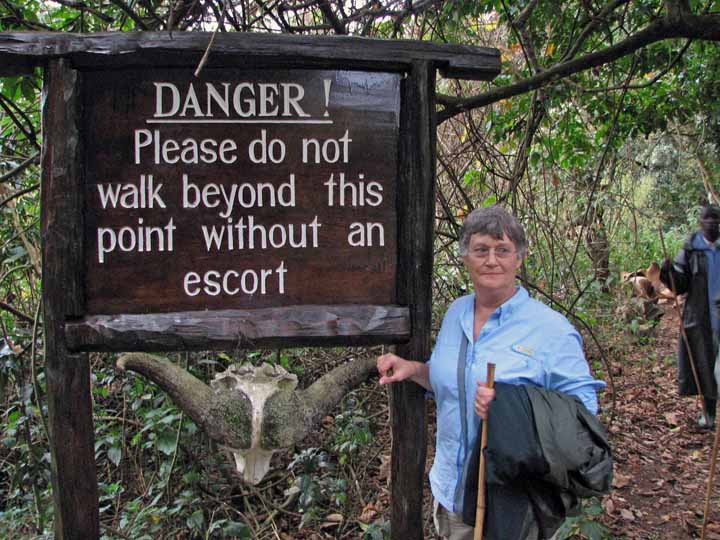 Are any of you in this ?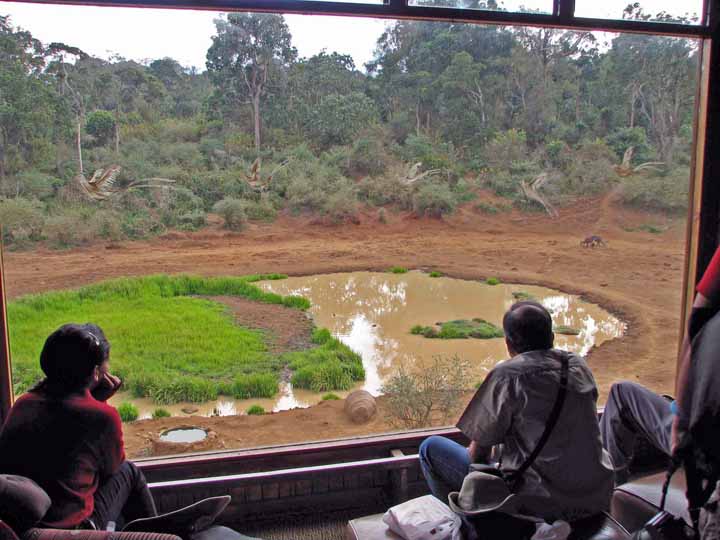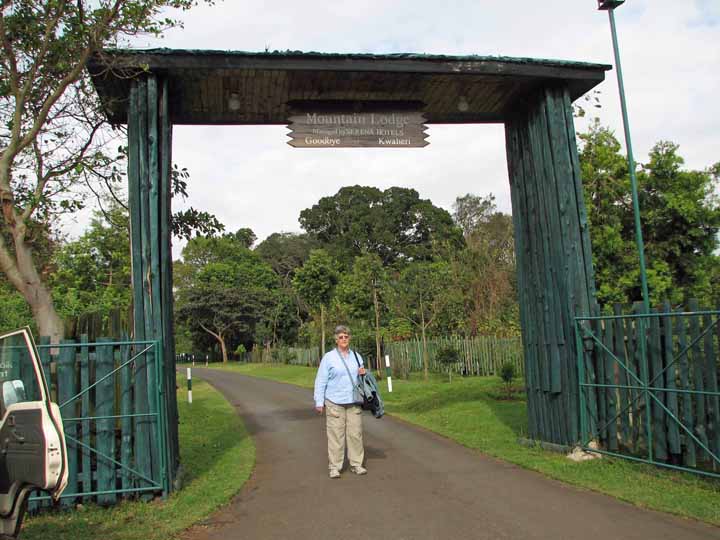 Hodge and his group of travelers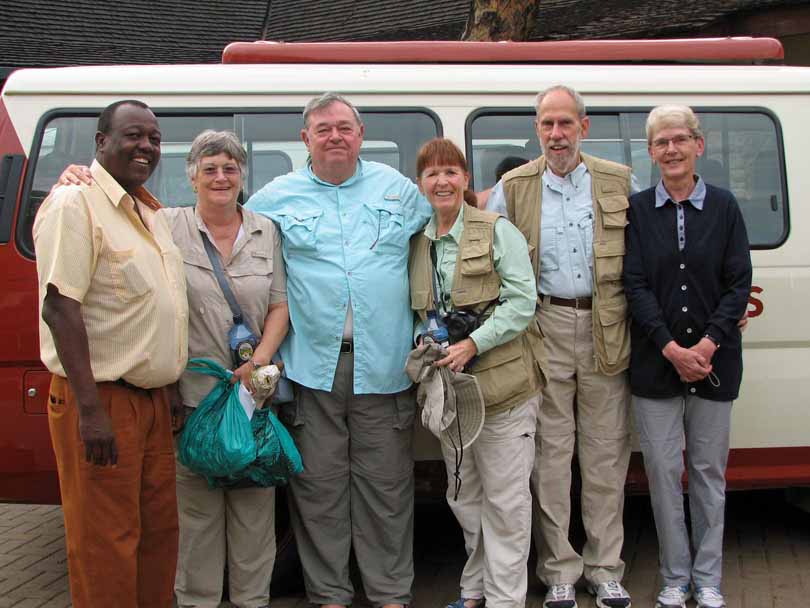 We've kept in touch with Hodge through emails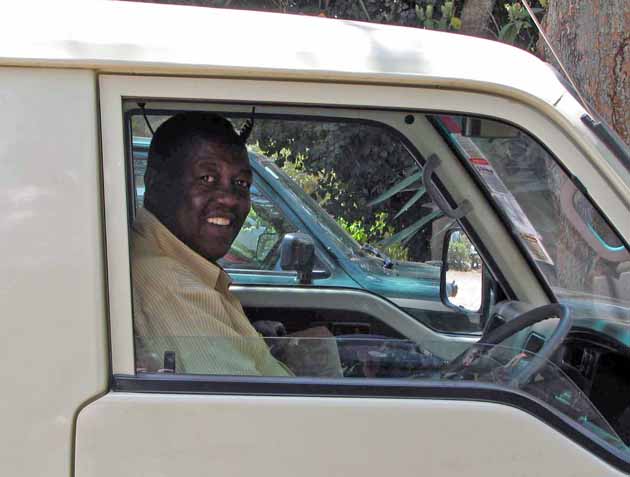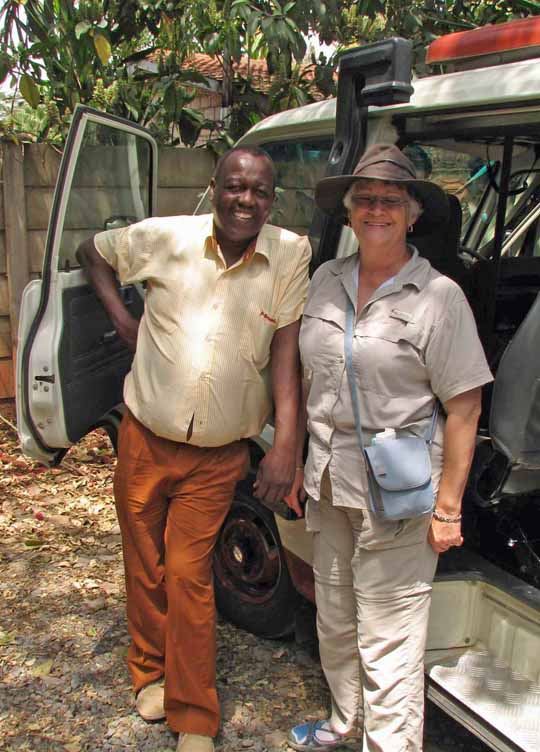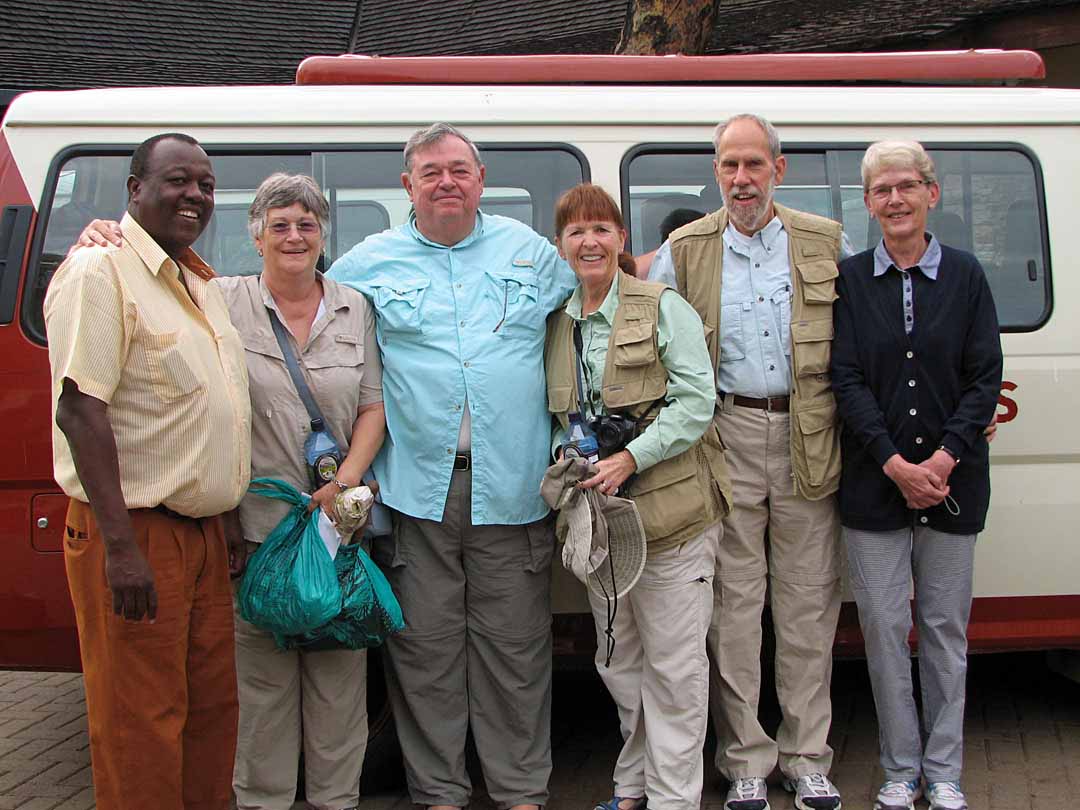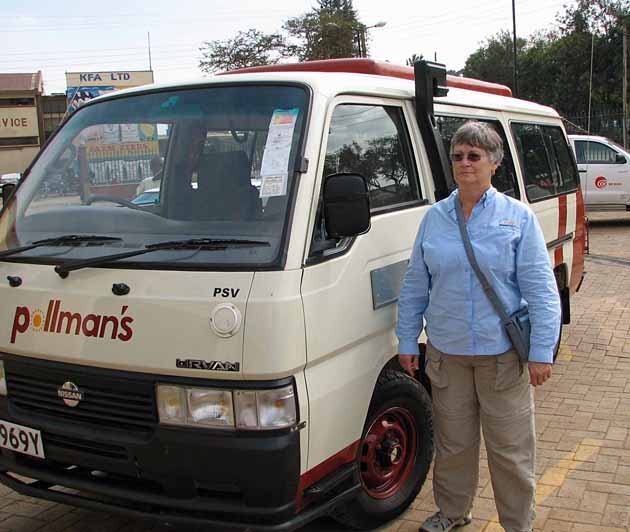 Ever the protester, eh Pam?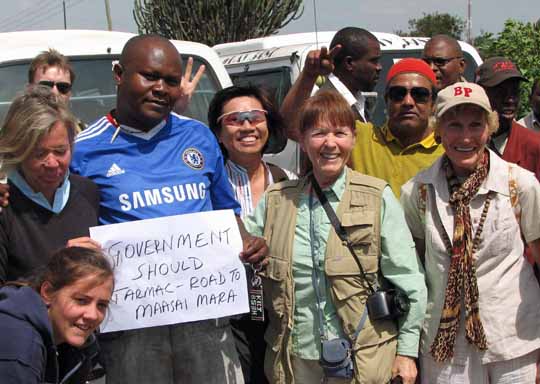 All the Carnivores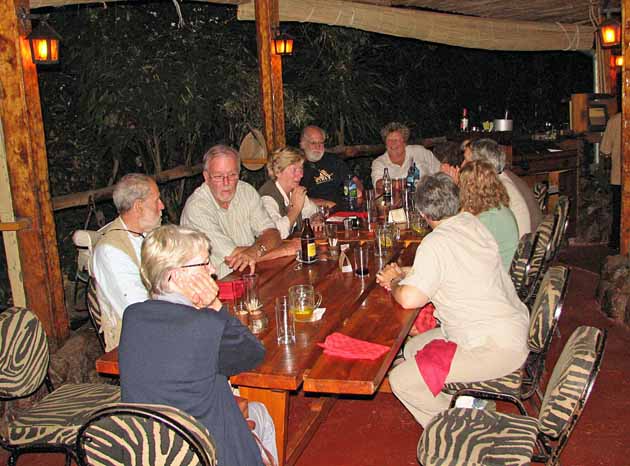 Sure, kiss the big buck Giraffe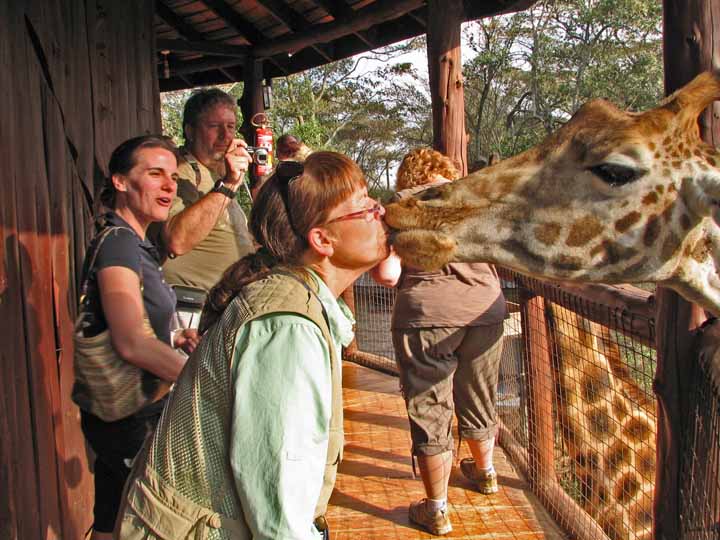 Sloppy kisser?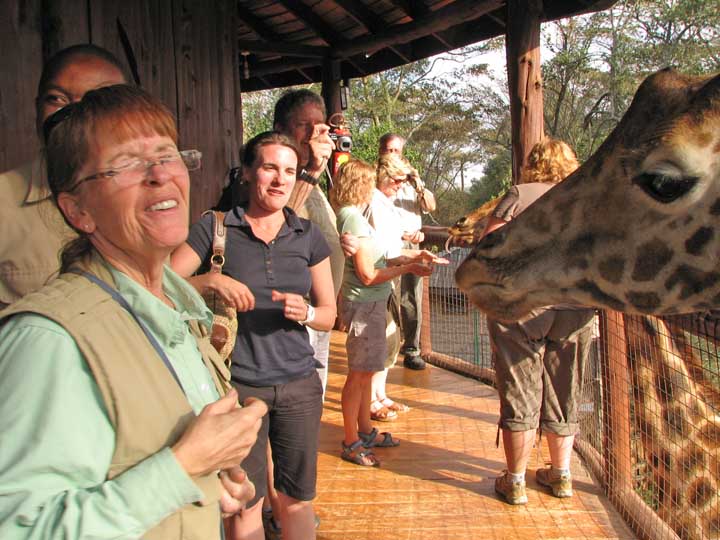 Well don't push him away when he gets fresh - after all you encouraged him!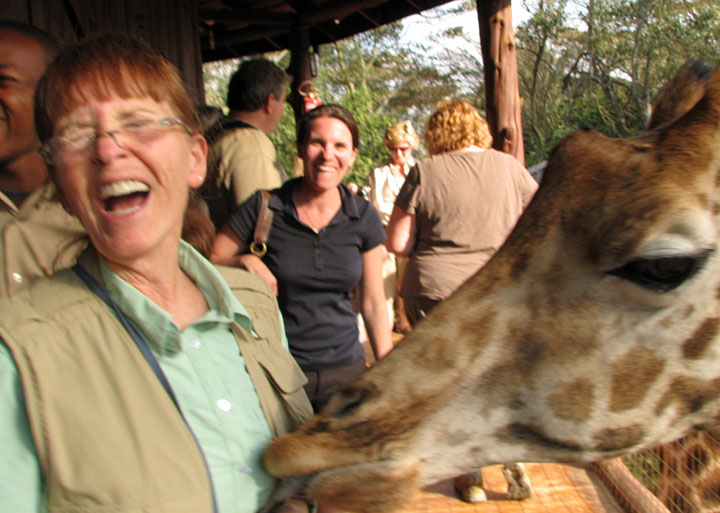 This is as close as she gets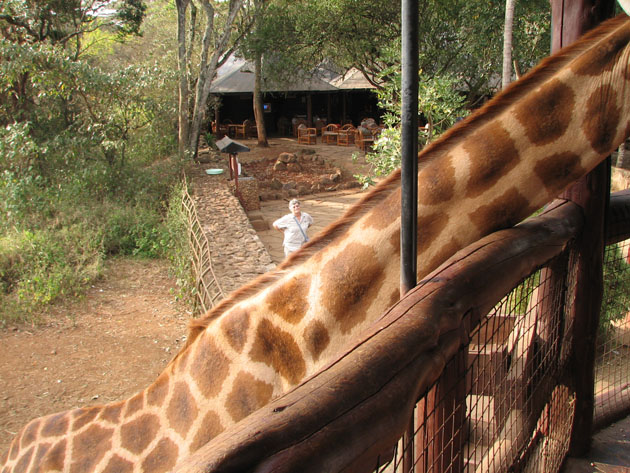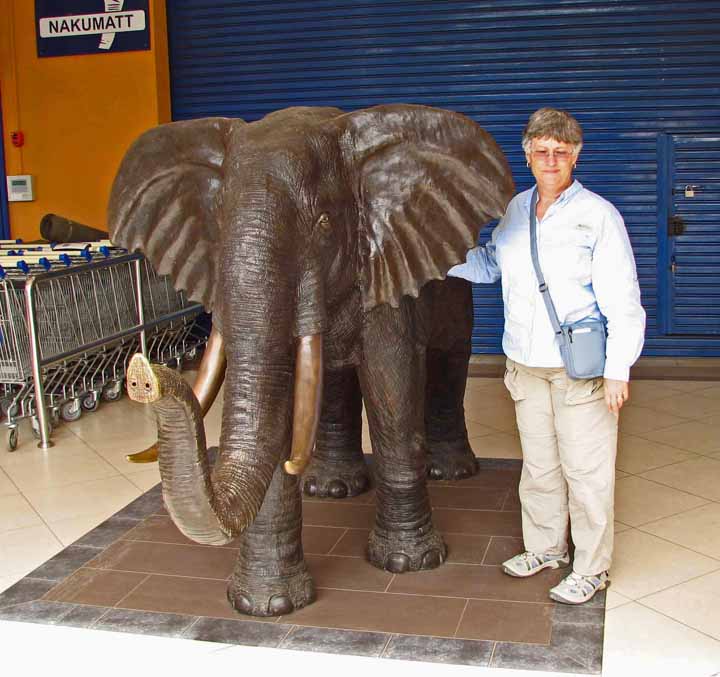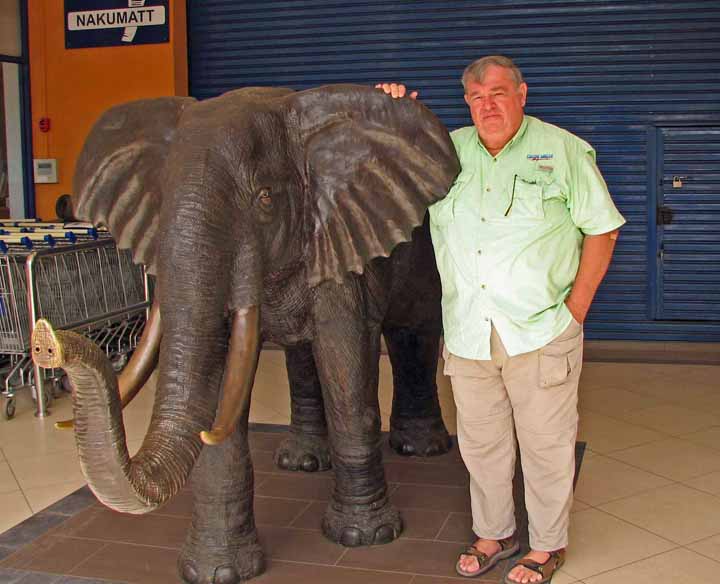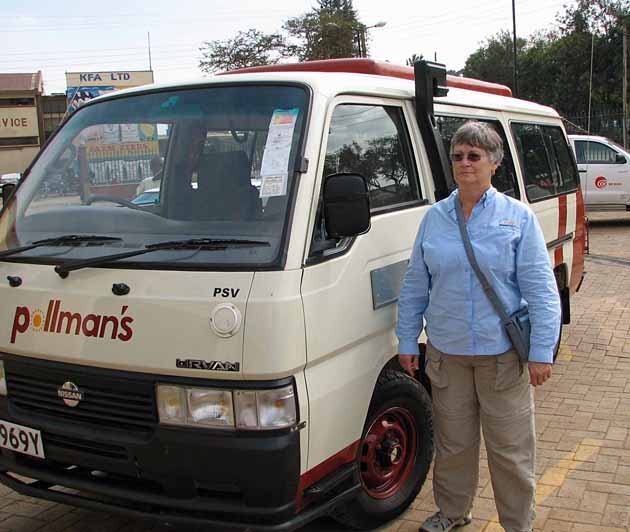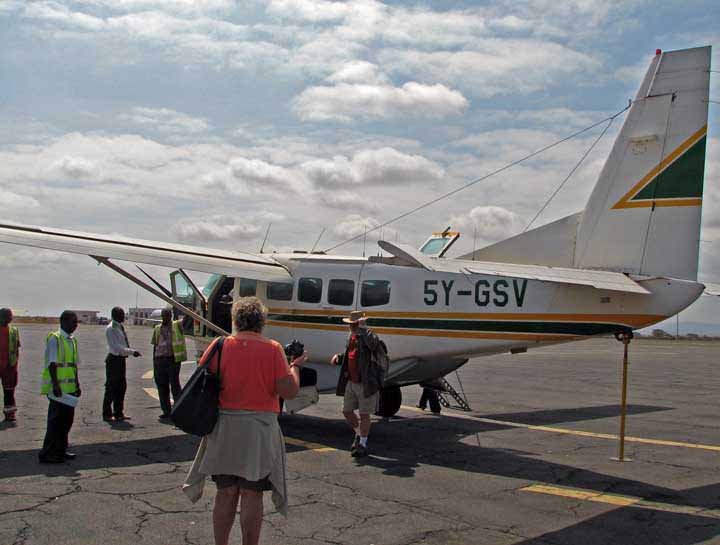 A Jackie quote, "Thank God We Made It! I'm NOT flying back on that thing!!"
Breakfast gets us started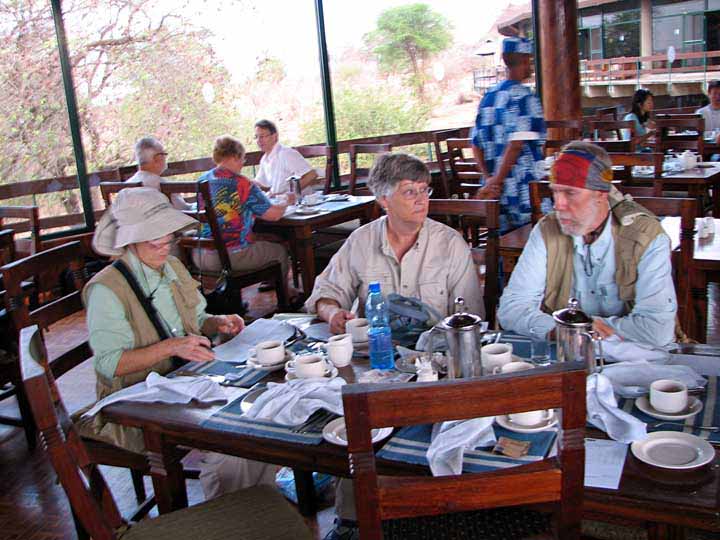 Our friend Samuel
We've exchanged several emails with Samuel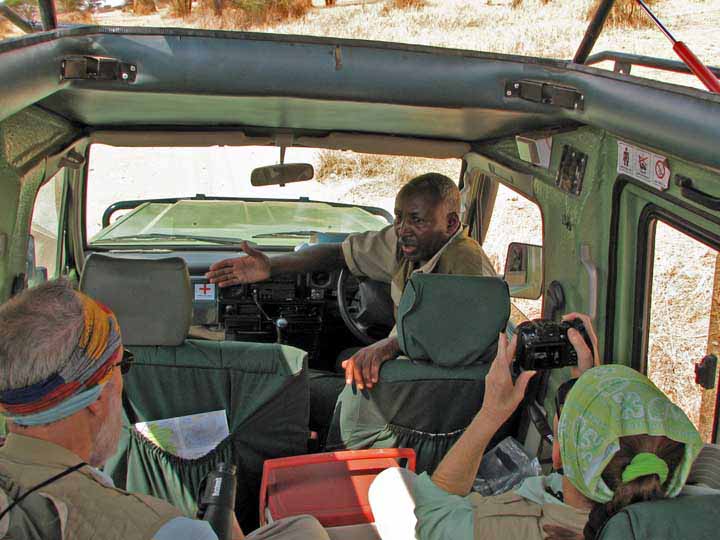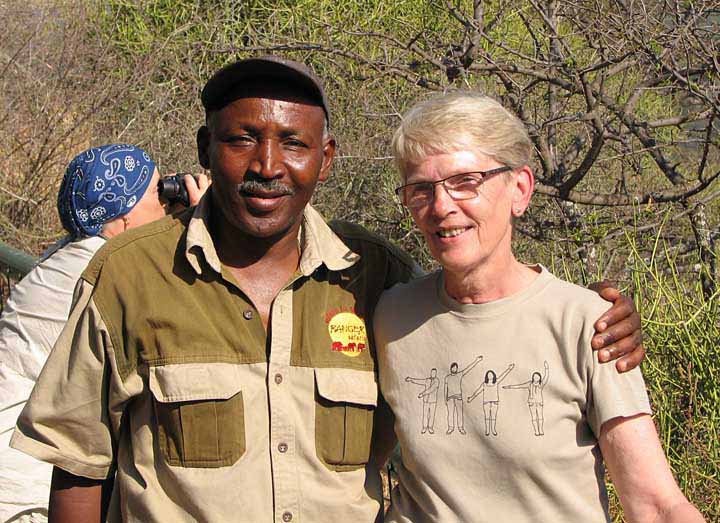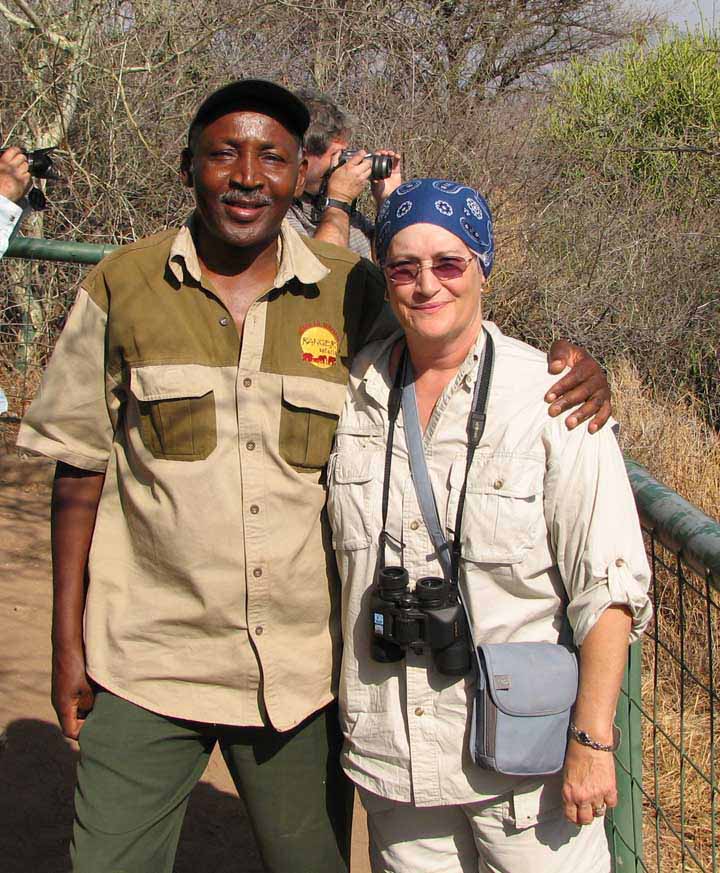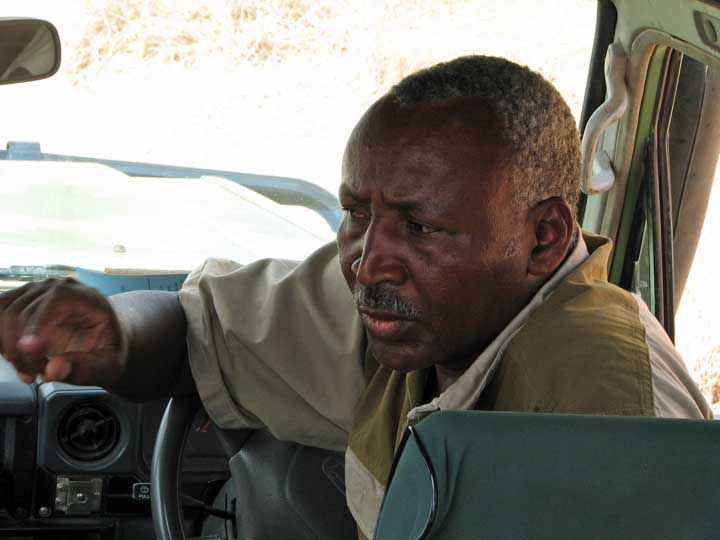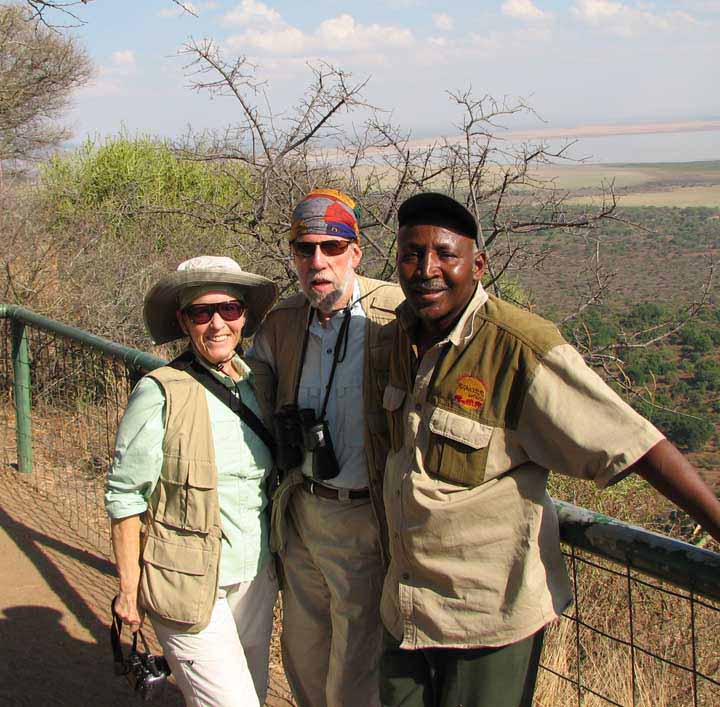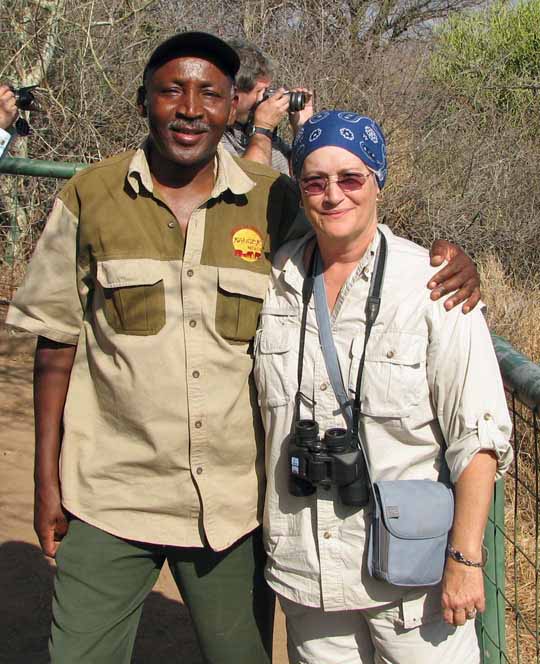 Repair that van roof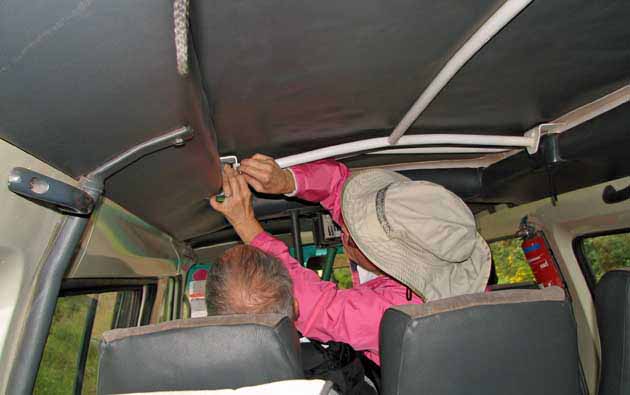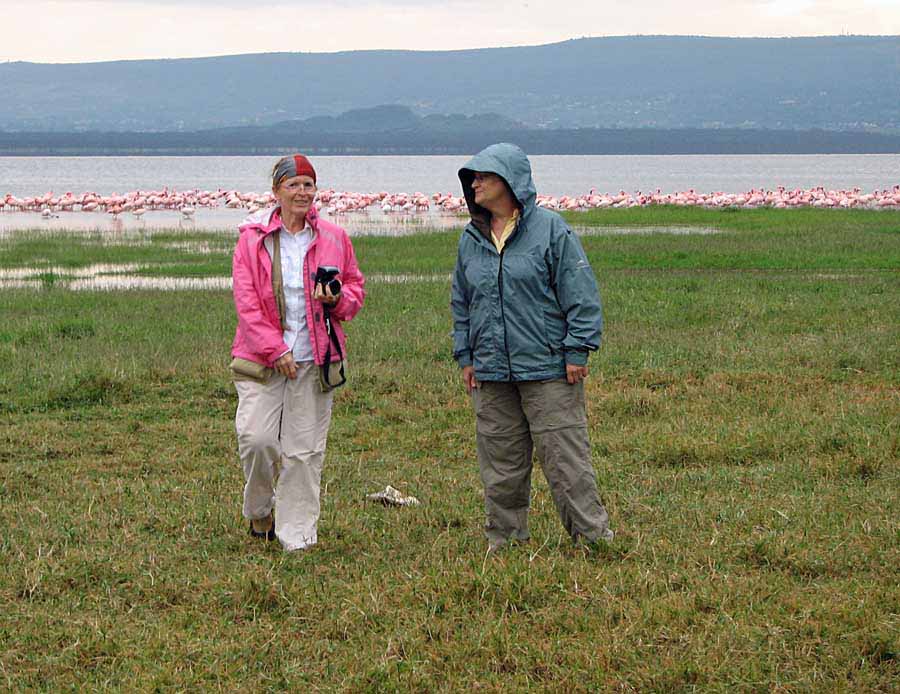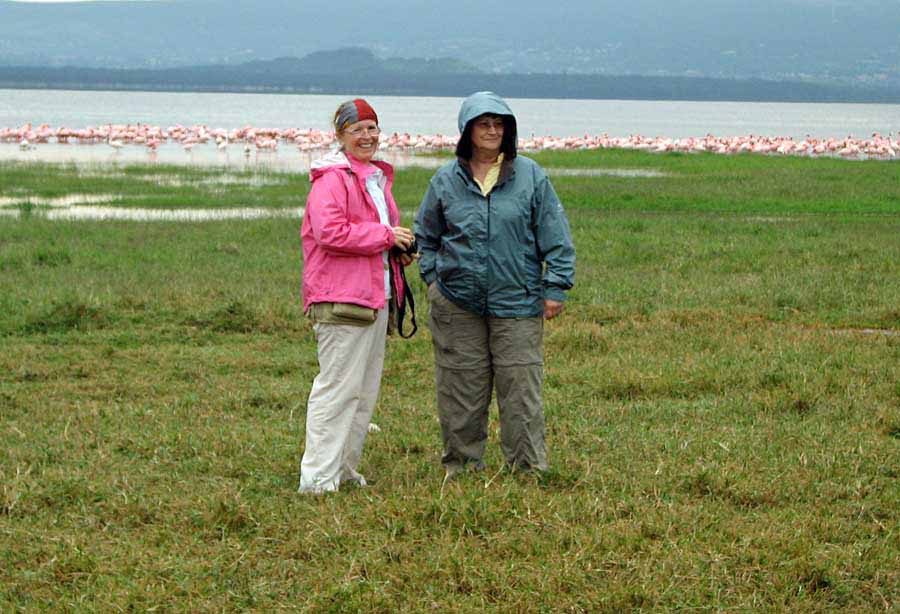 Thanks for the pictures Pam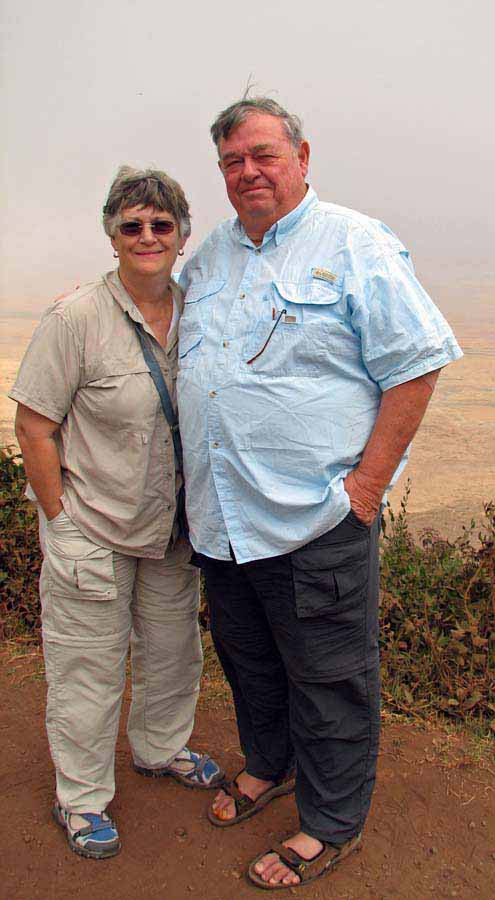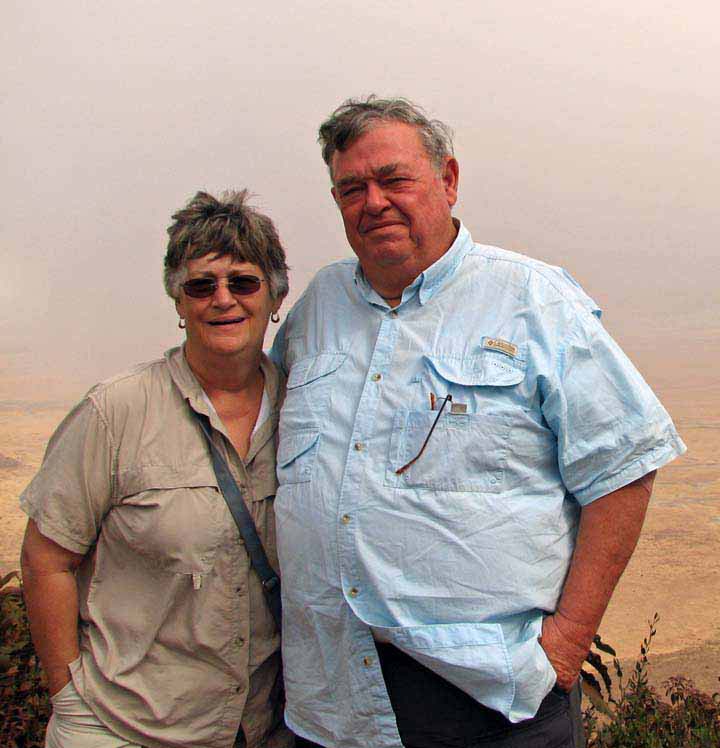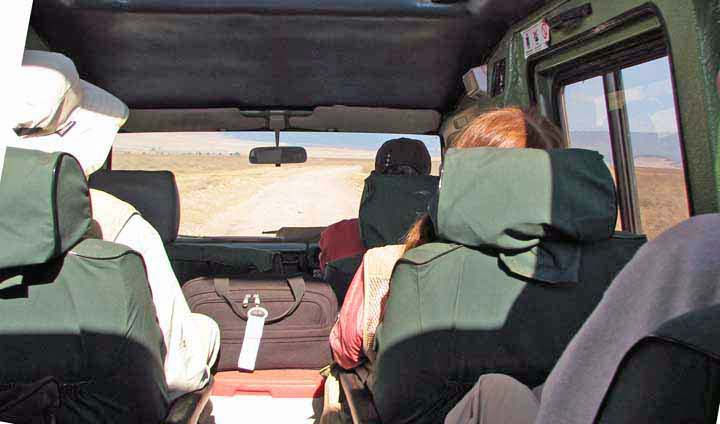 OK - I had to put these pictures in - after all , it's all about me!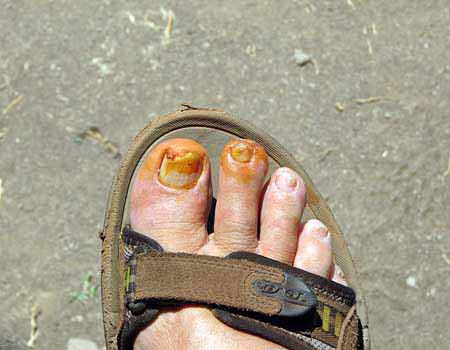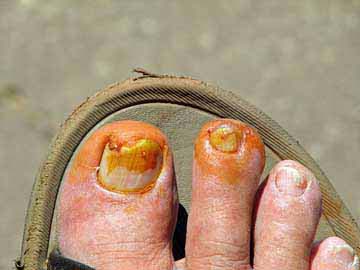 There's a story here - an ugly story......
We were at a stop and a gentleman became very ill. As I felt he might be hypoglycemic, and I had some glucose tablets in my backpack in the back of the van, I ran over to get them. Unfortunately I was as clumsy as I was helpful.
When I "jumped" into the van, I caught the steel diamond sheet protecting the top step. Blood everywhere. Samuel came over and started to minister first aid. As you see it included tincture of iodine. ( These pictures are from the next day.) They bled for a couple days and were sore for a couple weeks. With all the dust and dirt we walked through, I was surprised not to get an infection. I ended up losing the big toe nail, and the next one over. Not knowing the damage to it, I lost the "this little piggy had roast beef" nail weeks later.
Dinner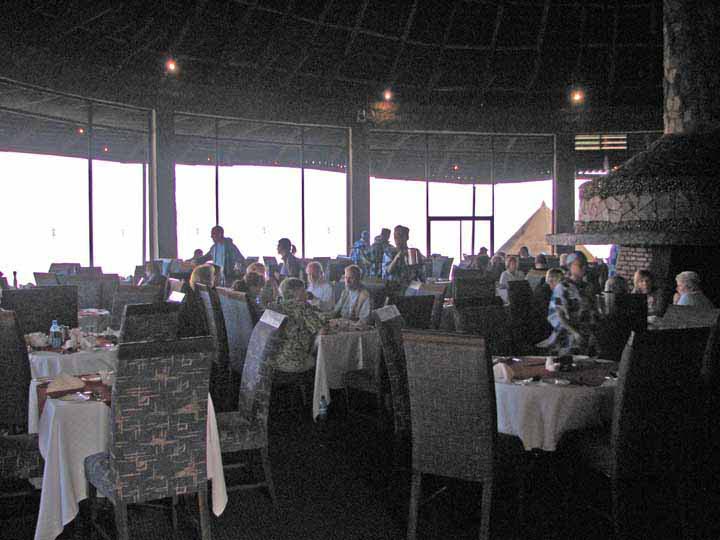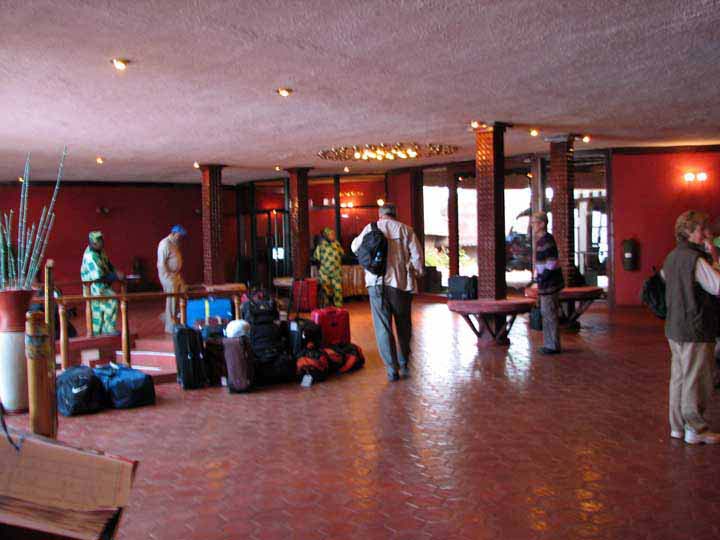 The light skinned Samburu - no rhythm and ...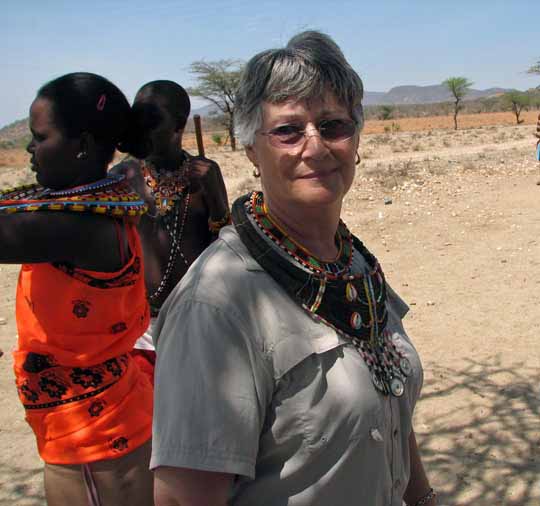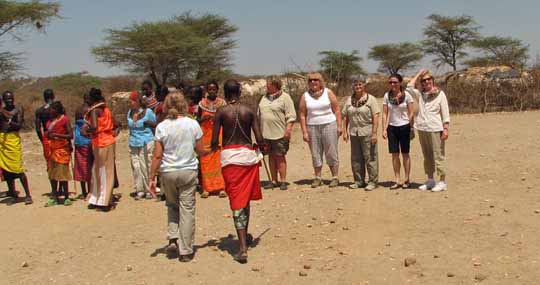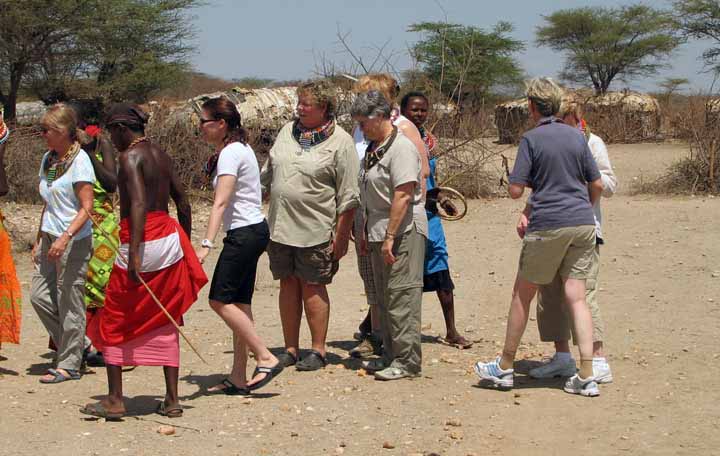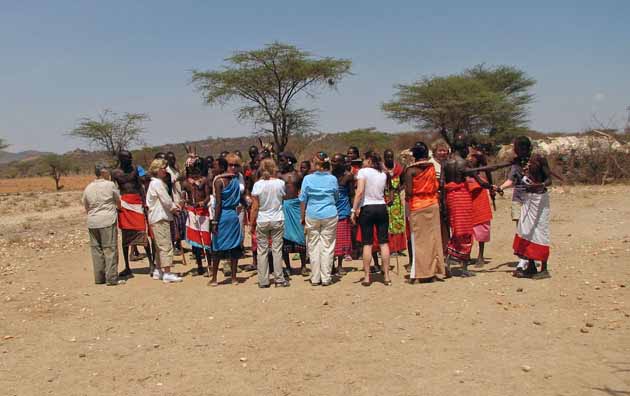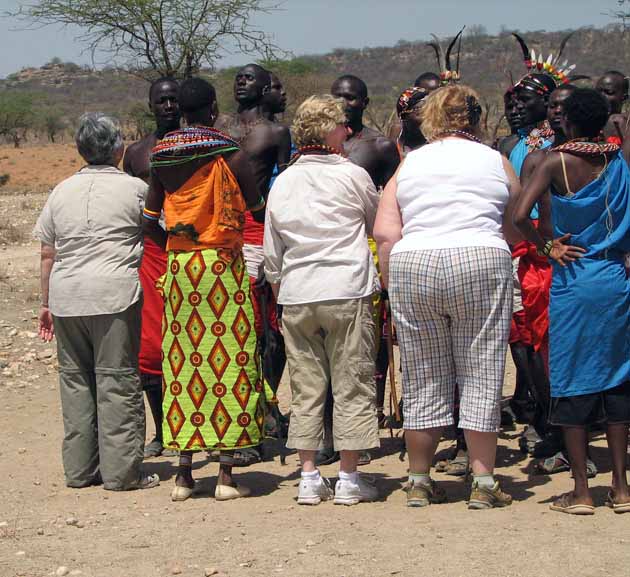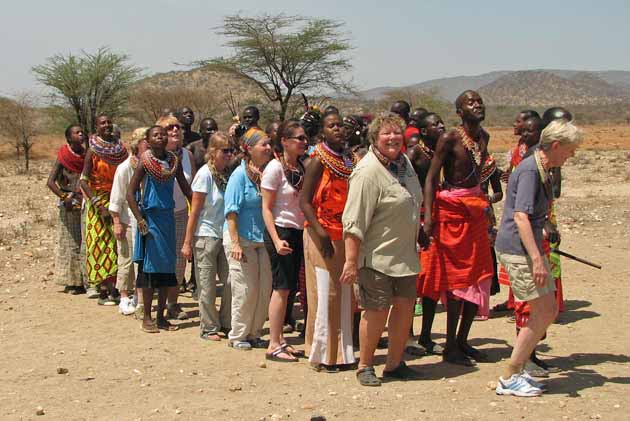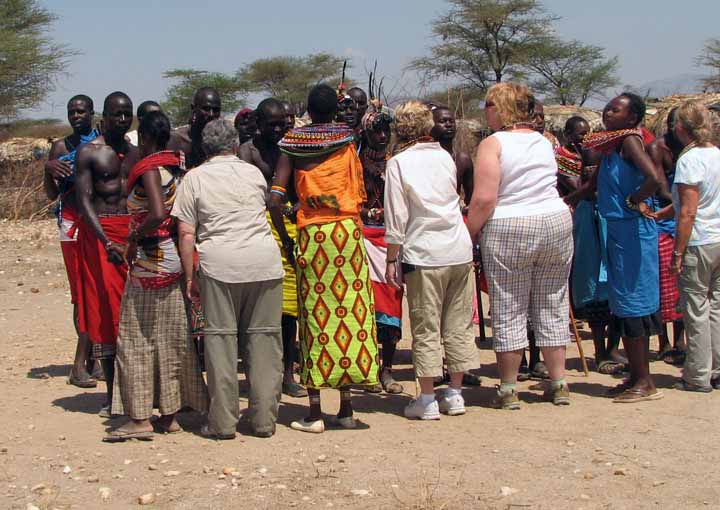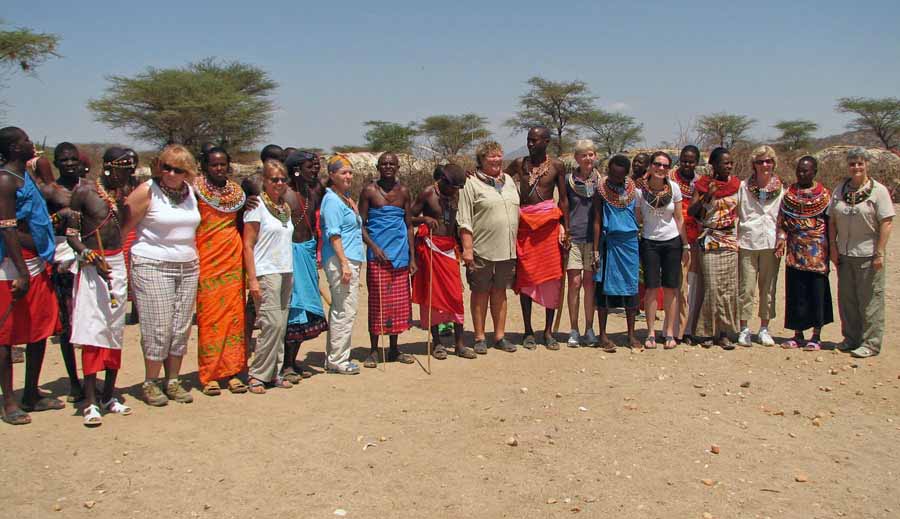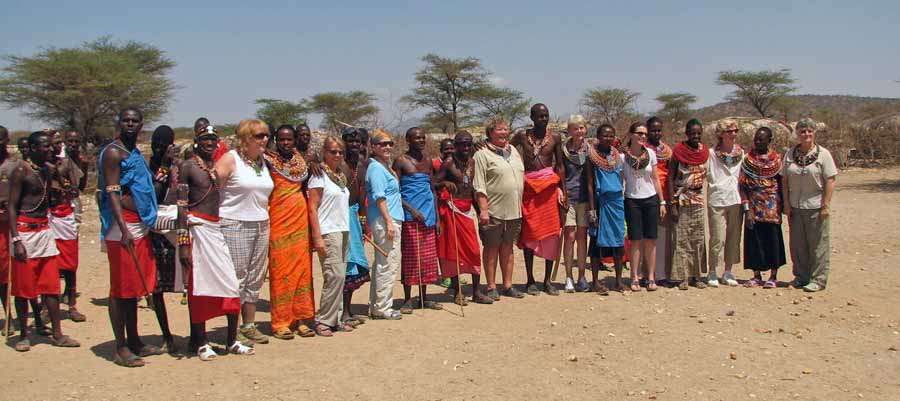 .... even more proof that white men can't jump!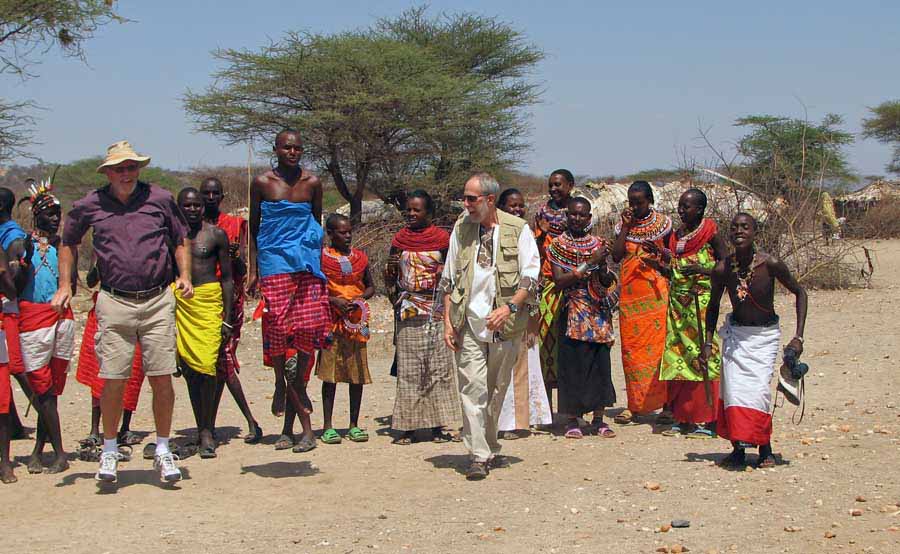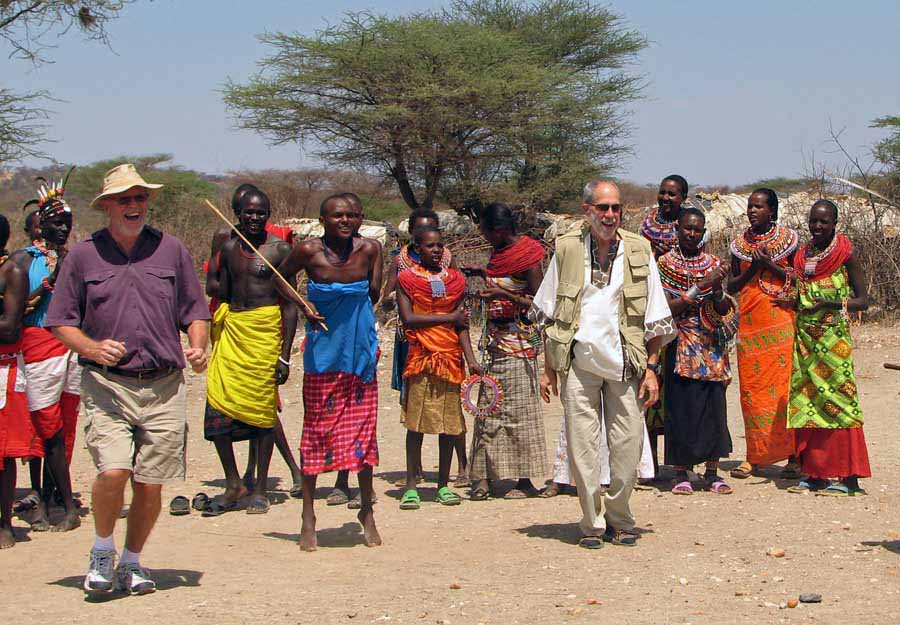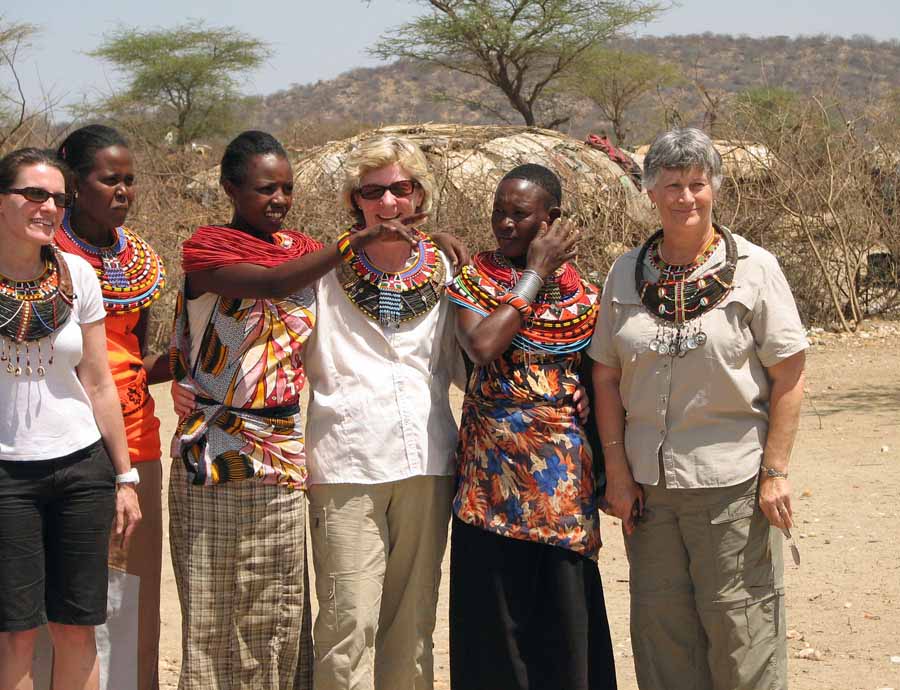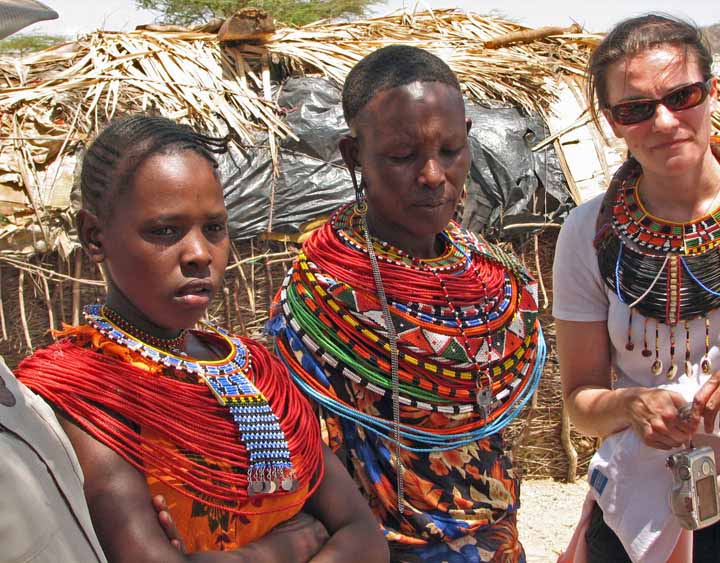 Love those children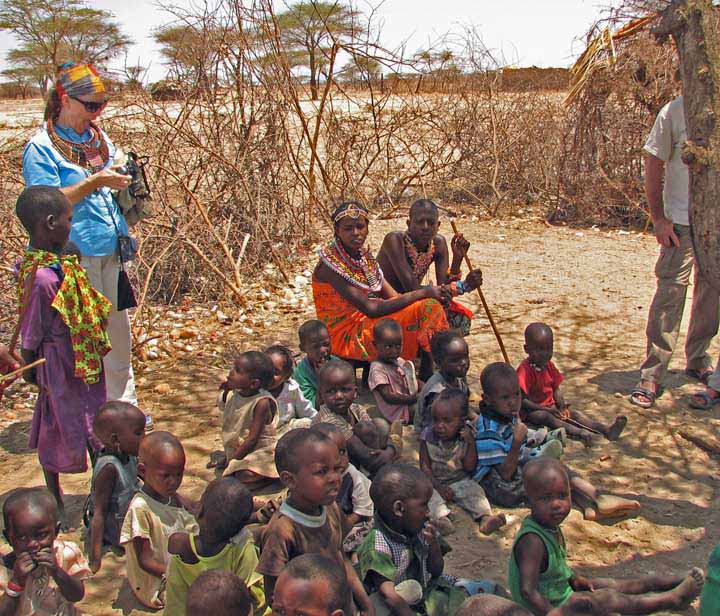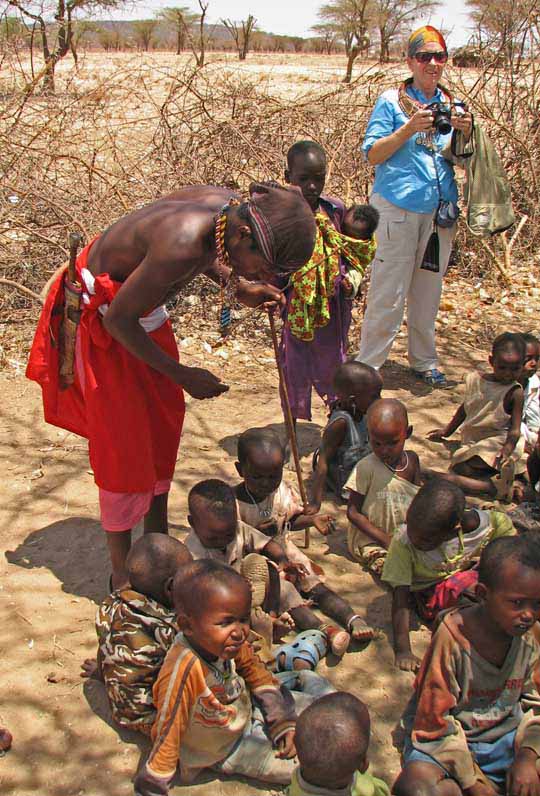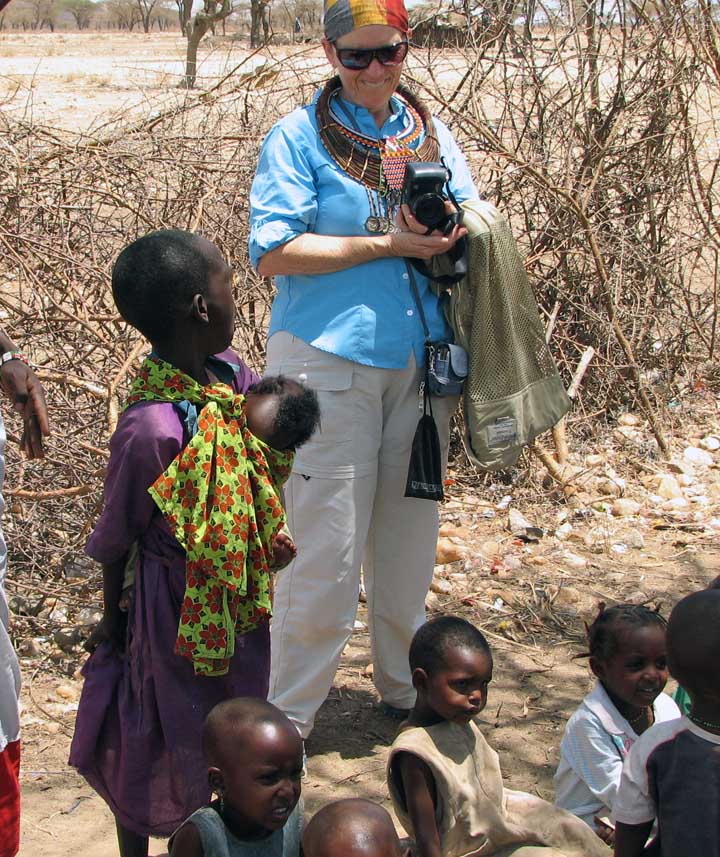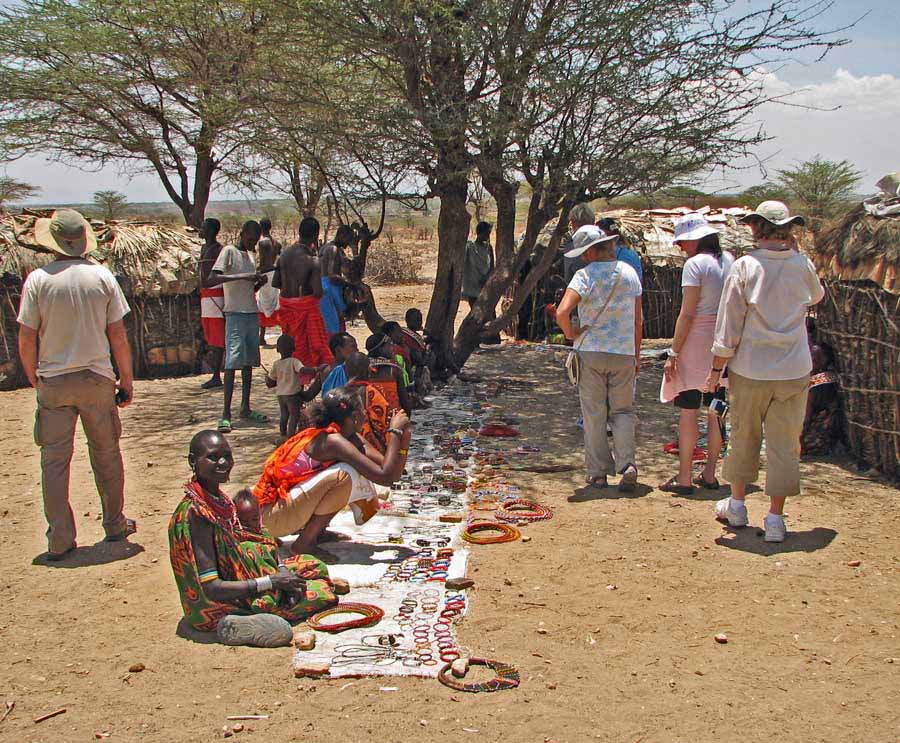 What did 'ya see?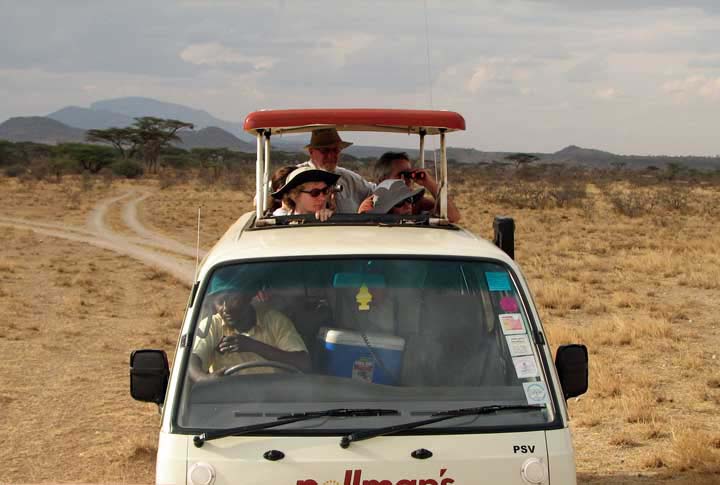 Not any of us - Whew!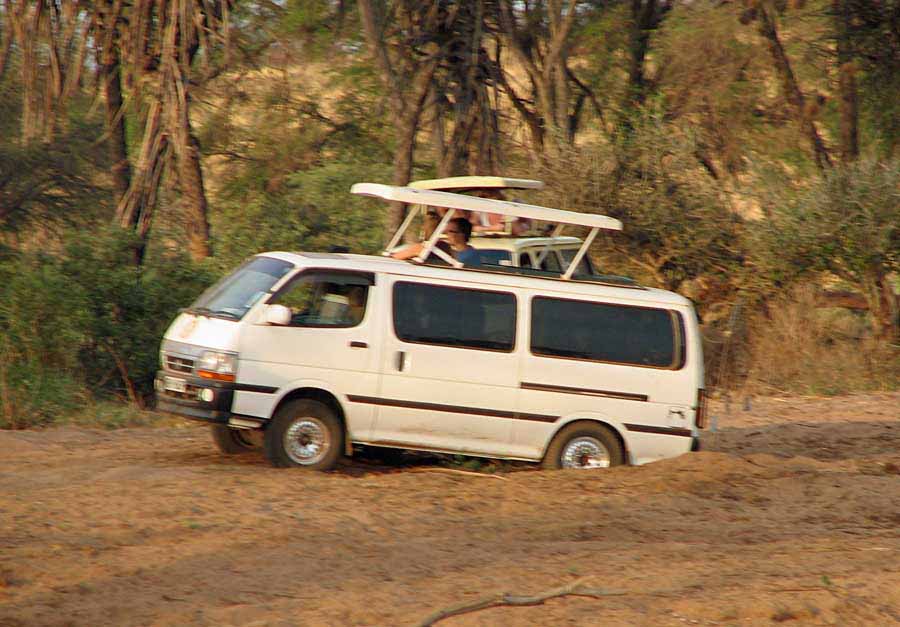 Some of the attractions at the Equator tourist shop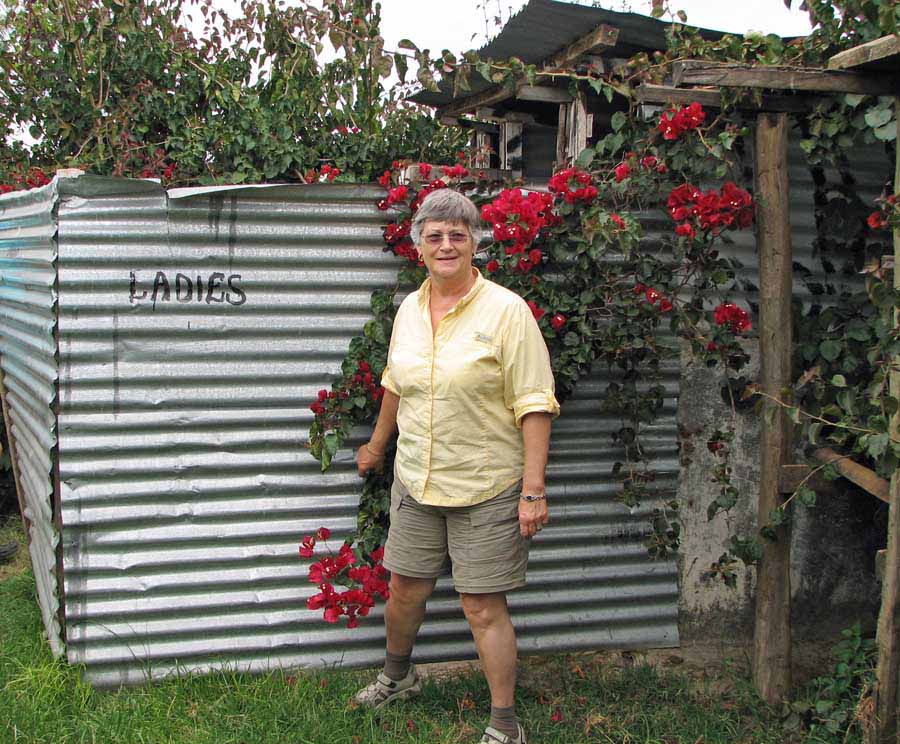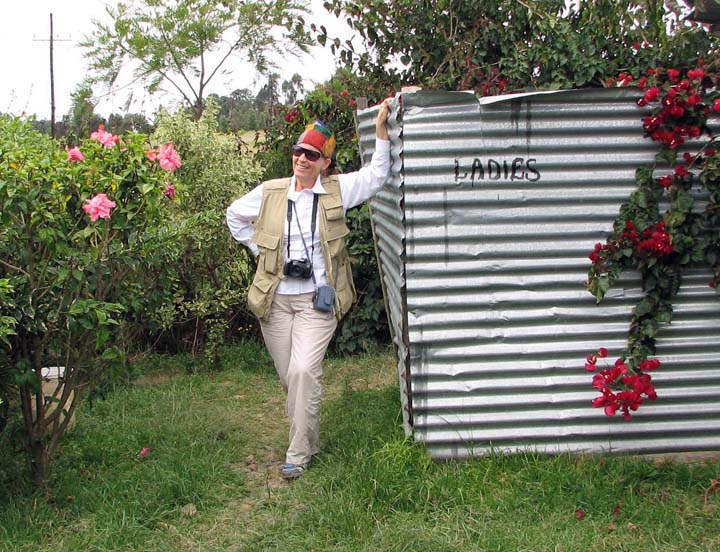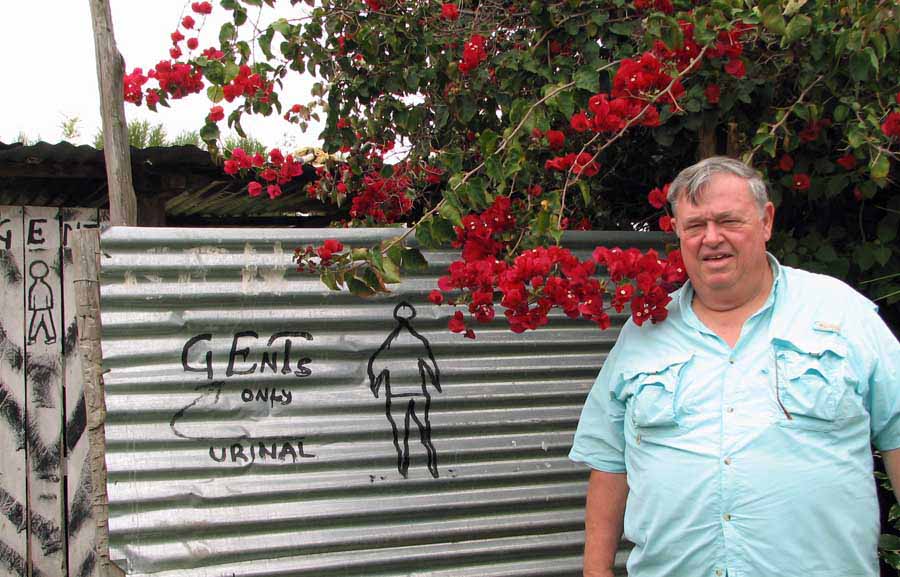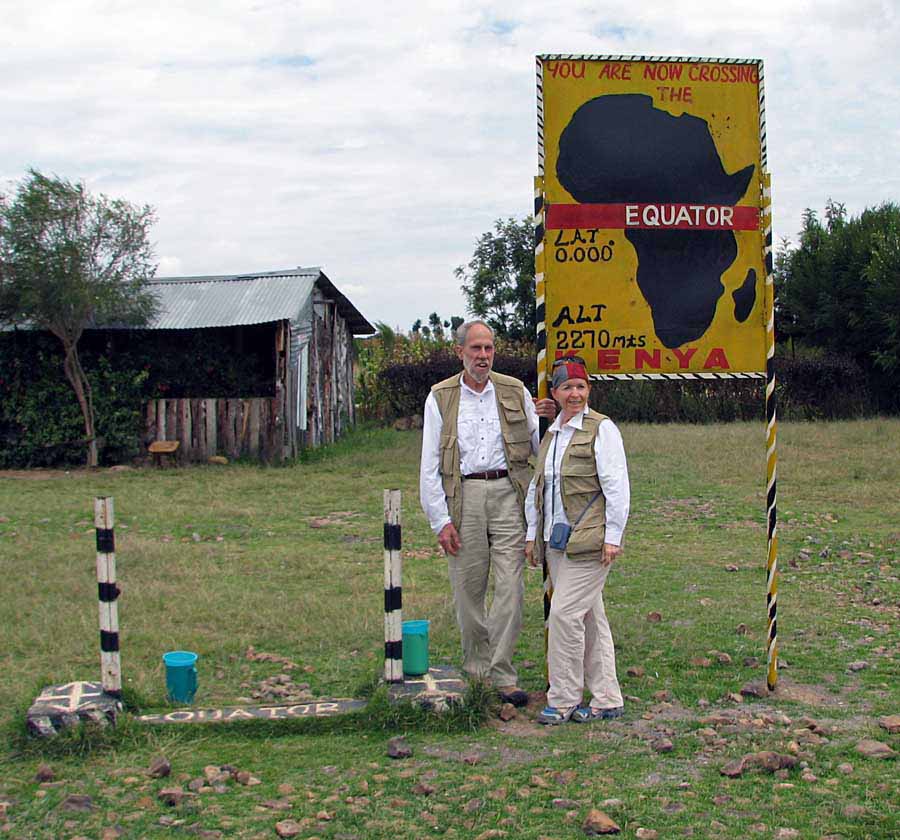 Pam & camera strike again. PLEASE never tell Jackie, "Act crazy!" Too easy.......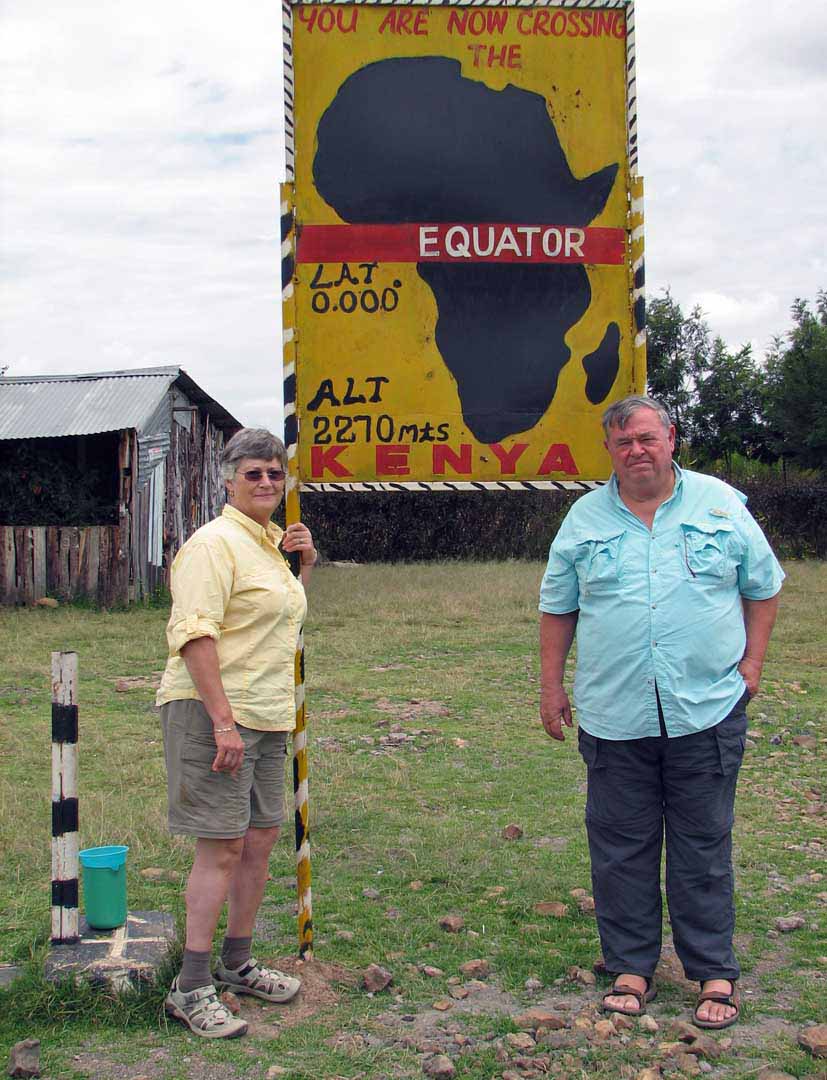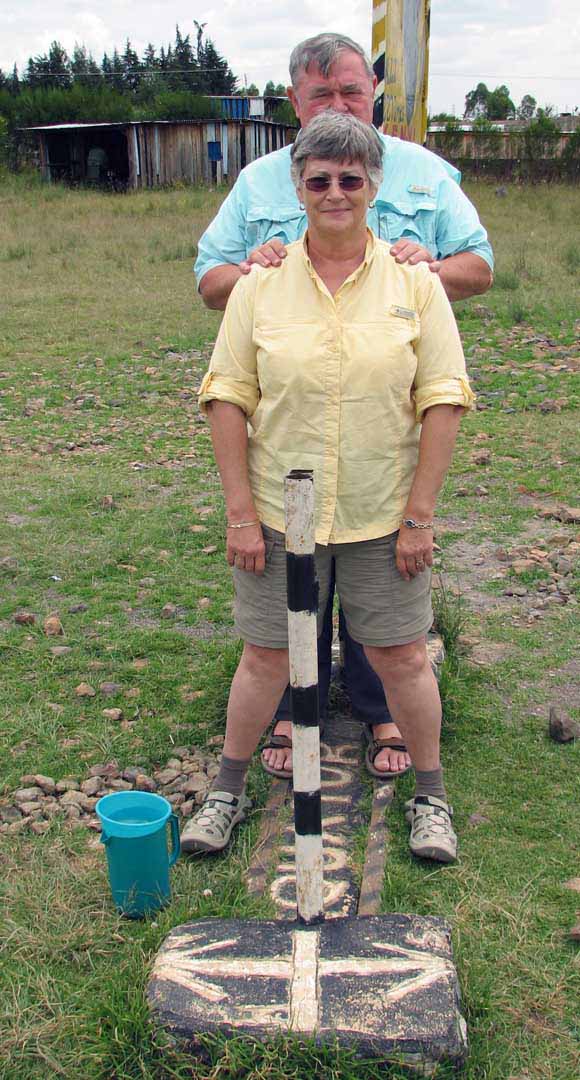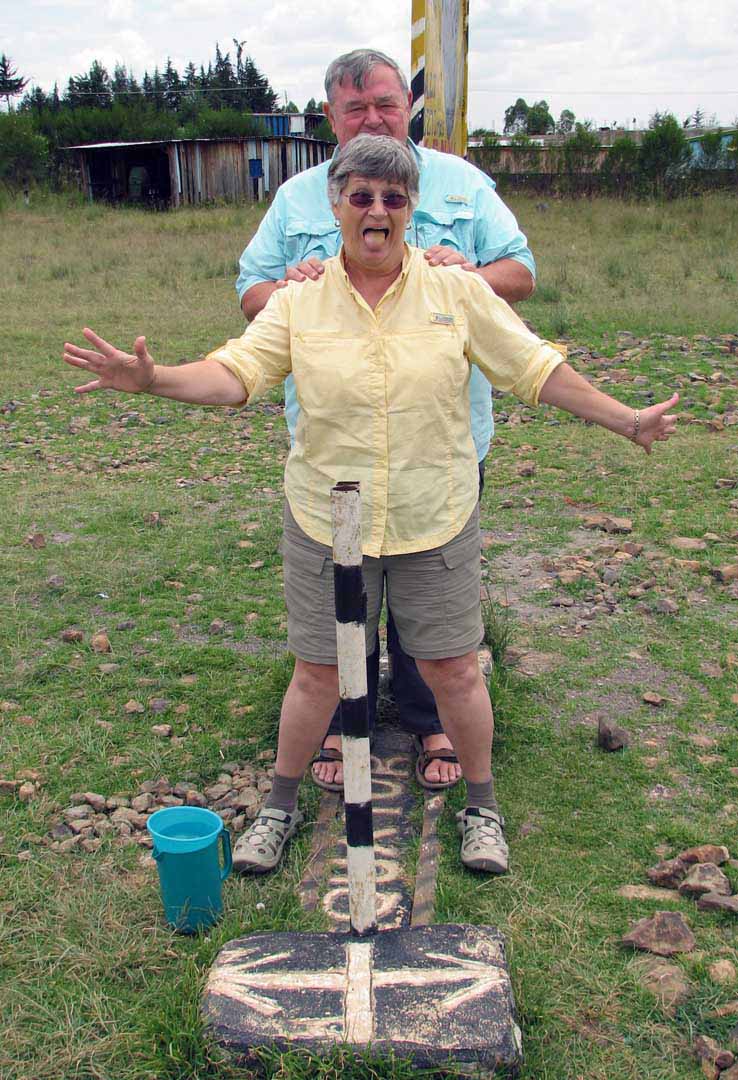 One of the proprietors demonstrated that, even within feet of the equator,
water will circle a drain in different directions.
See, it goes around and around clockwise!
We're north of the equator.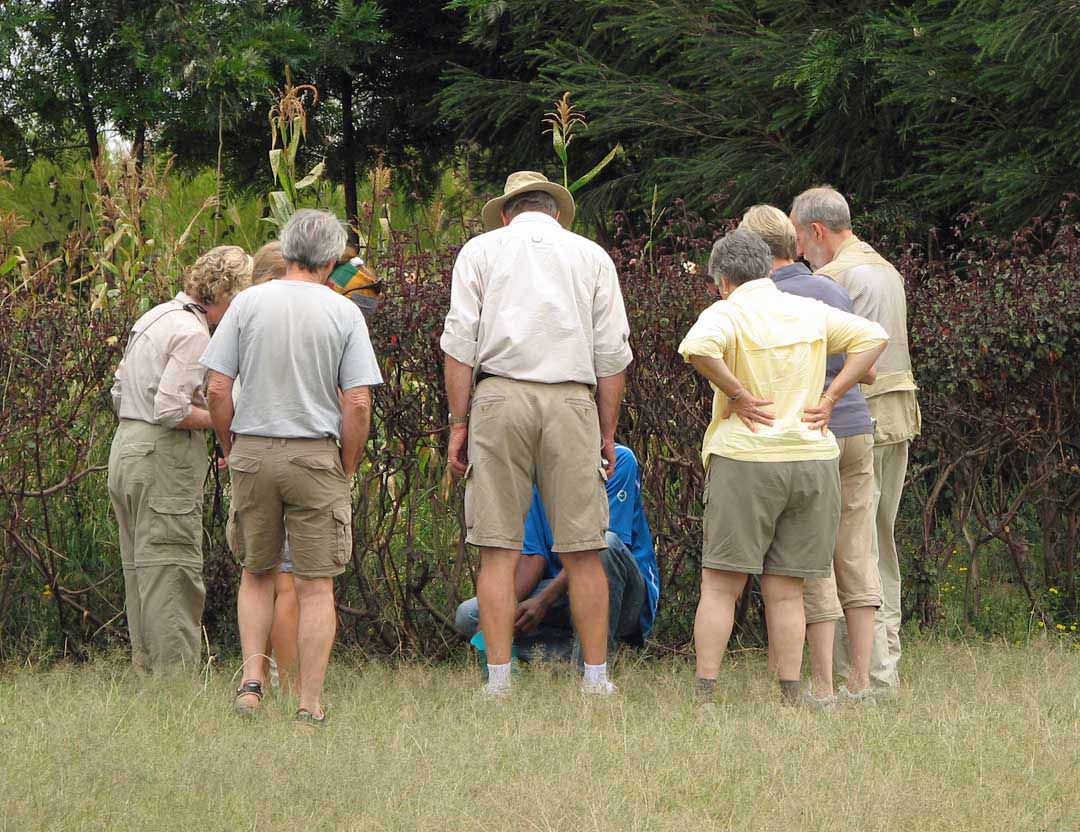 And now it goes around counter-clockwise.
We're south of the equator.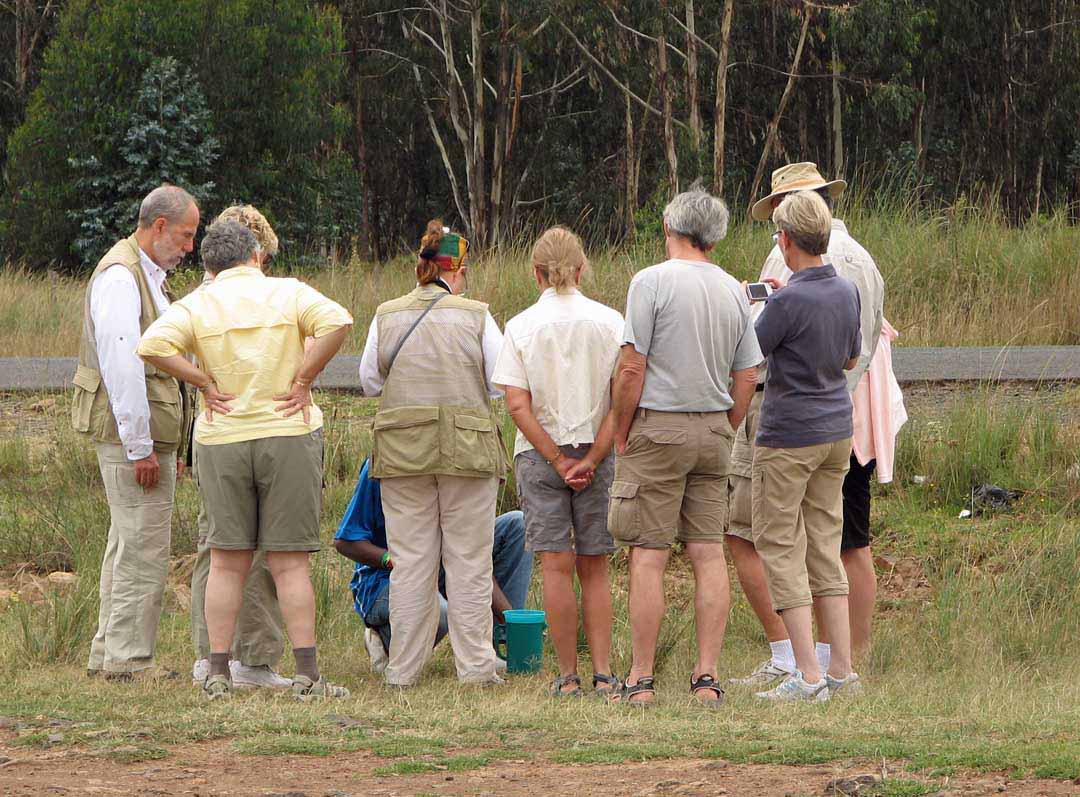 OK, this next picture requires an explanation. One of the jollier tour members, Les, was always joking, telling stories and generally being pleasant and happy. I thought initially he worked in a jewelry store. Then I thought he was an accountant. During the last days we were together, he told me he was an actor - both Broadway and TV. I don't know which he wanted to believe - if any. Don't care - Les and his wife, Susan, were a pleasure - great to have along.
Anyway -
He tells us each year he has special Christmas cards made. Each one an original composition with a picture of him. In each he is in some stage of undress. And each one is intended to be in a unique situation and a unique pose. So, as his wife took pictures for this year's card, I took a shot.
Timing is everything - just as I was doing this page we got an email from Les - he's had this year's card printed and will send one if we forward our mailing address! Can't wait to compare his card with my picture. Thanks Les, for the good times!
Go Les !
My shot Les' Card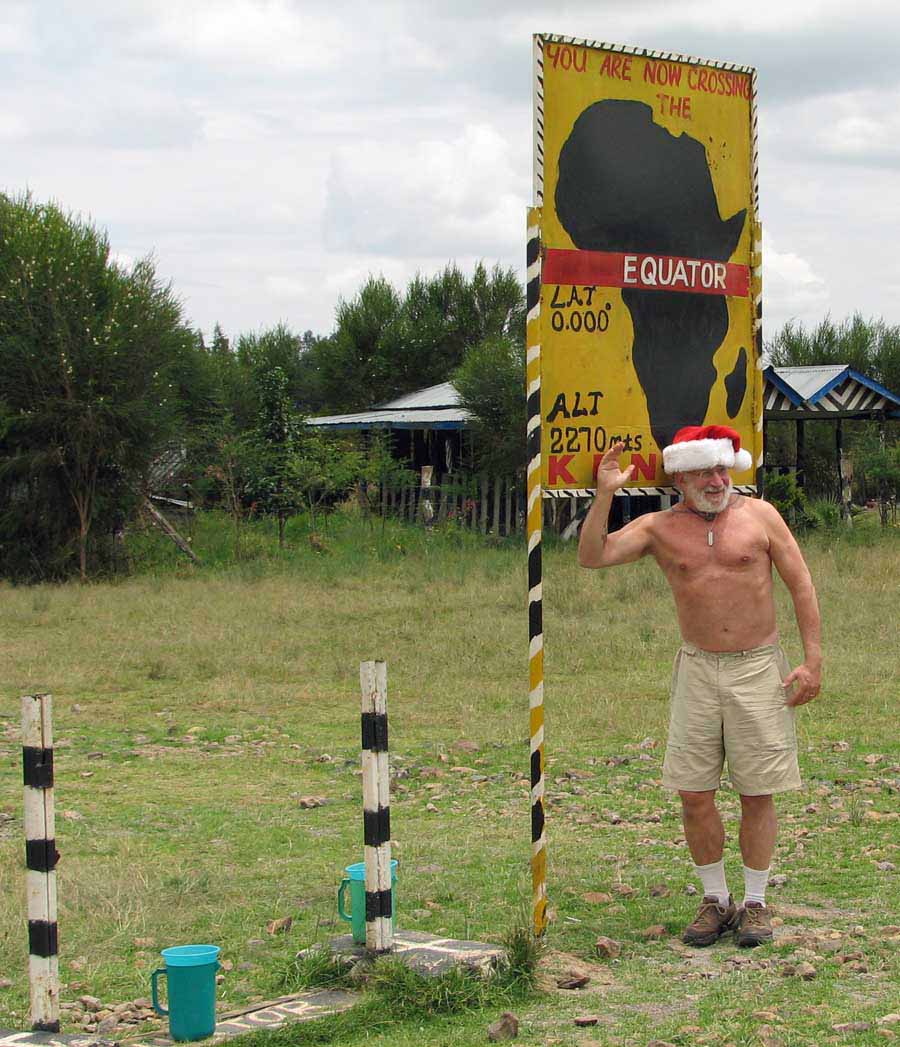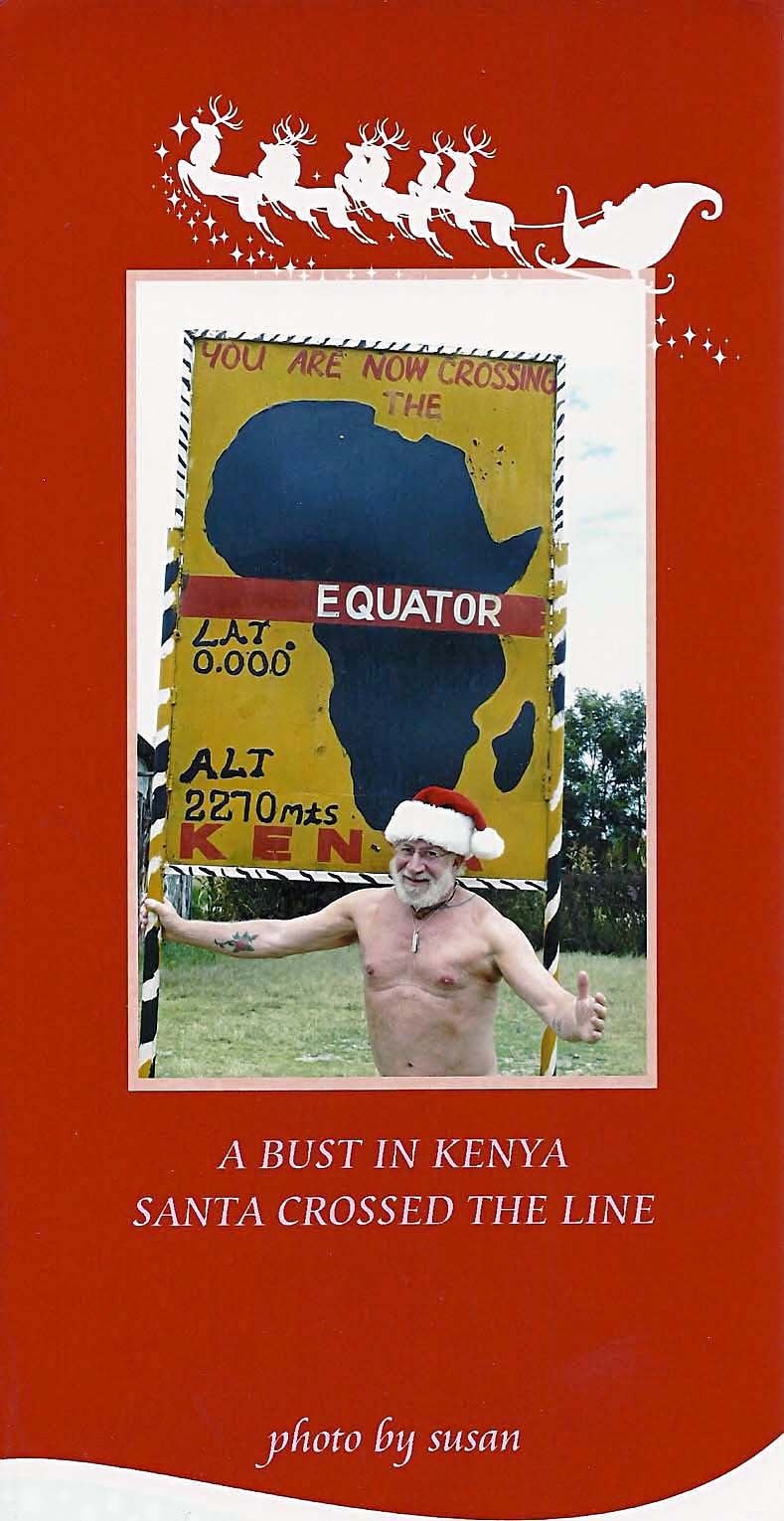 So we end with our gang all together,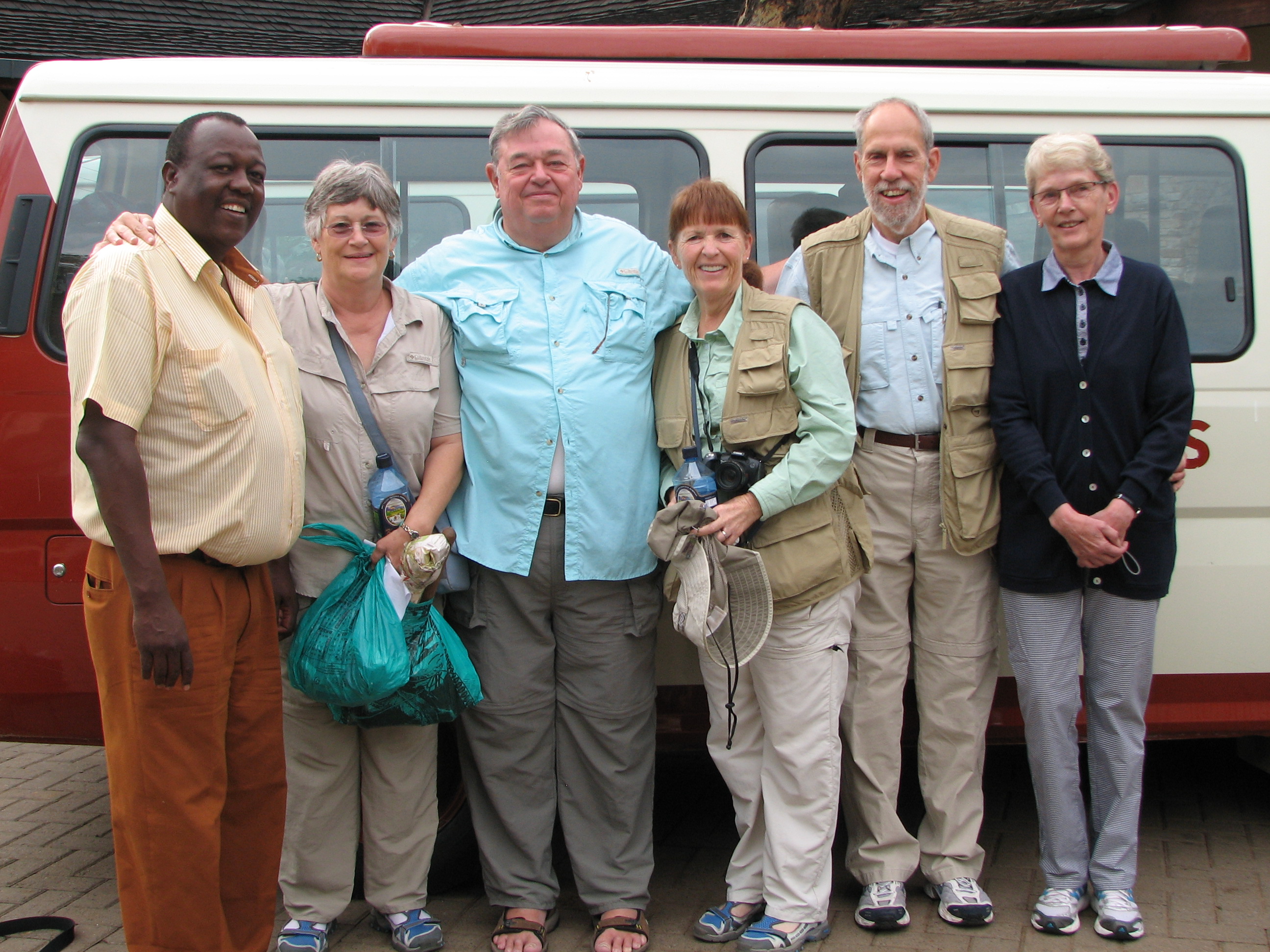 Our flight back to Nairobi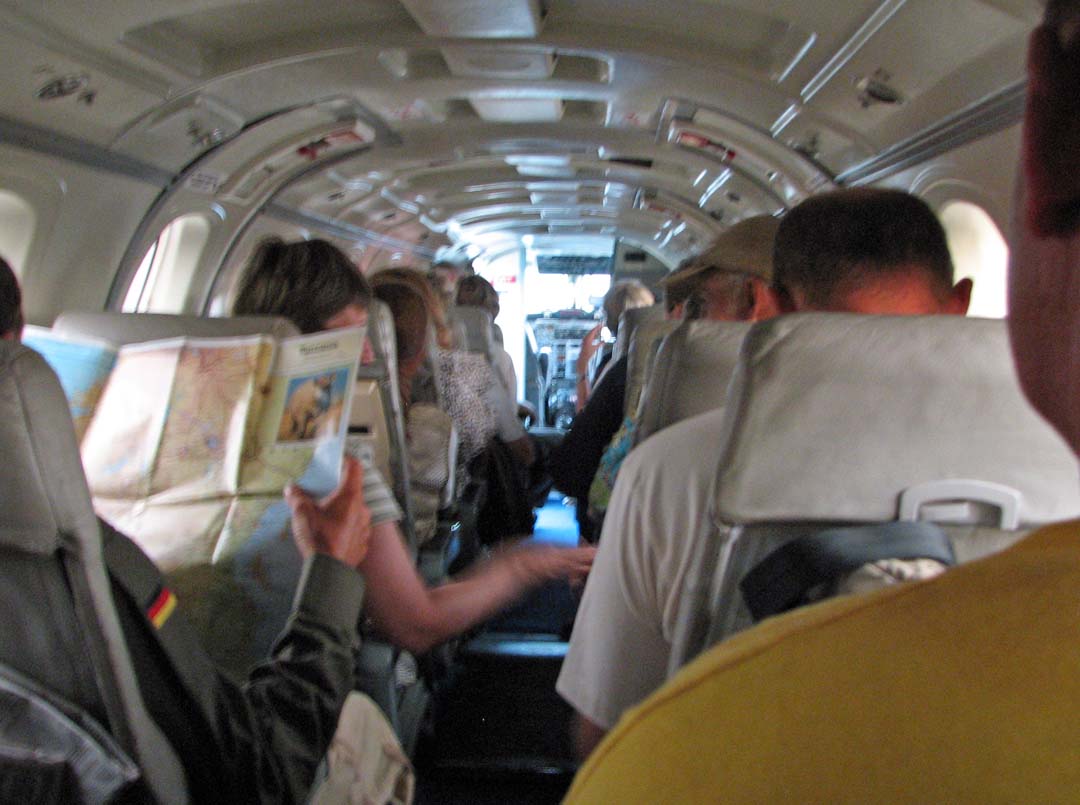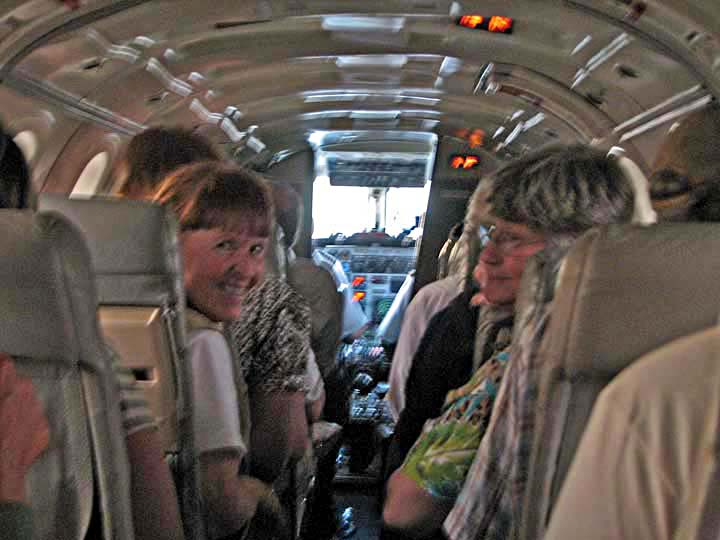 and
Last but never least!
our Pam as I so often saw her.....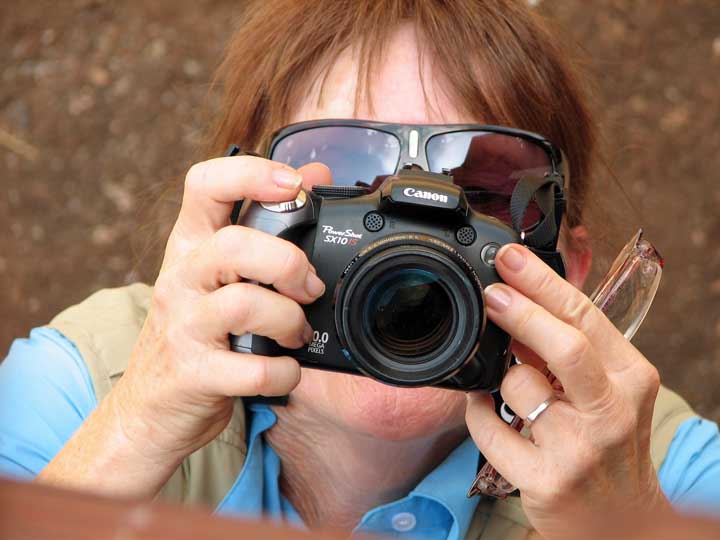 ~ ~ ~ ~ ~ ~ ~~ ~ ~ ~ ~ ~ ~ ~ ~ ~ ~ ~ ~ ~ ~ ~ ~ ~ ~ ~ ~ ~ ~ ~