December 2010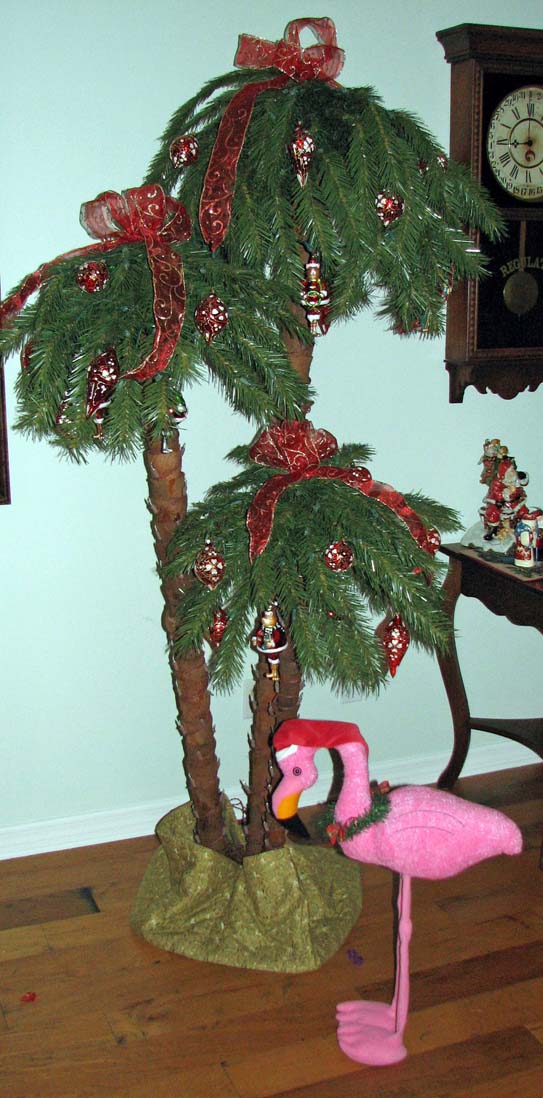 Christmas Tree - After Night Before Christmas
Set-up - Before Presents Stockings out - Theo in bed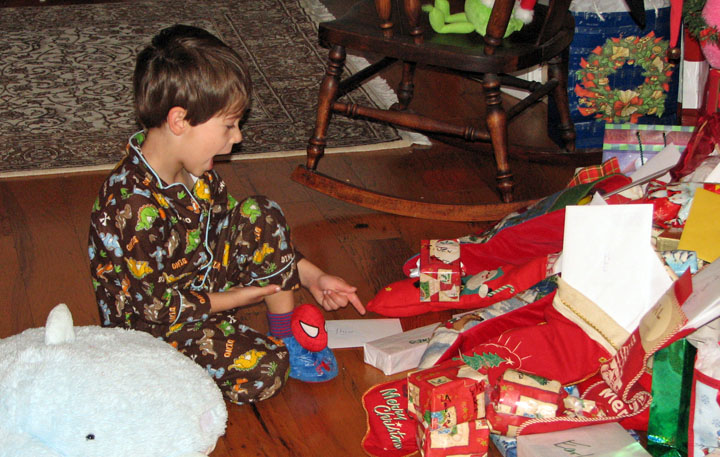 Theo sees the first present with his name on it!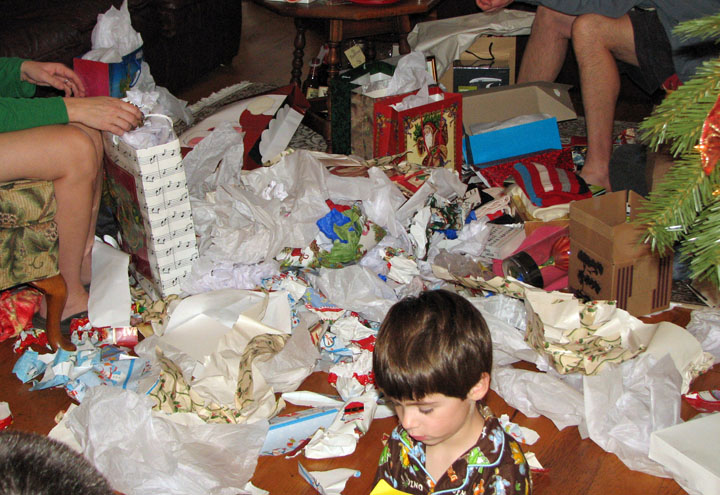 I think it's all over - time for a pick up session
November 2010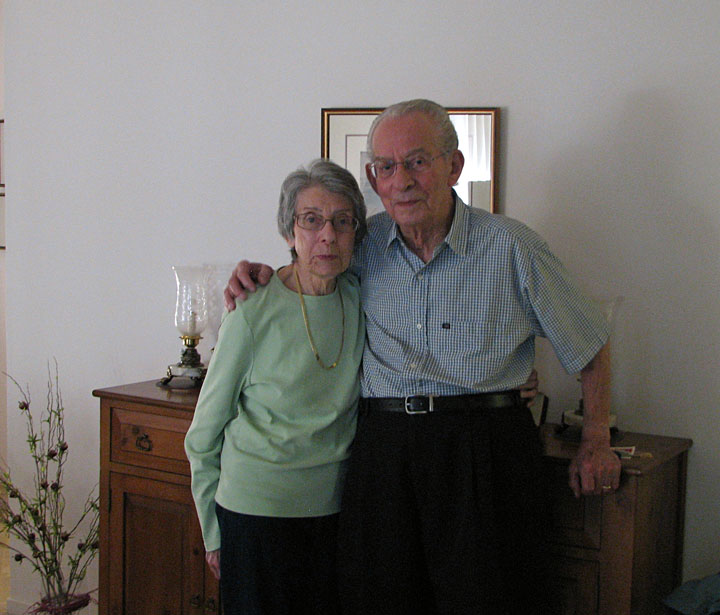 Got a rare opportunity to visit with two of my Favorite Friends
Leonard and Elaine Fox
Very Dear People
October 2010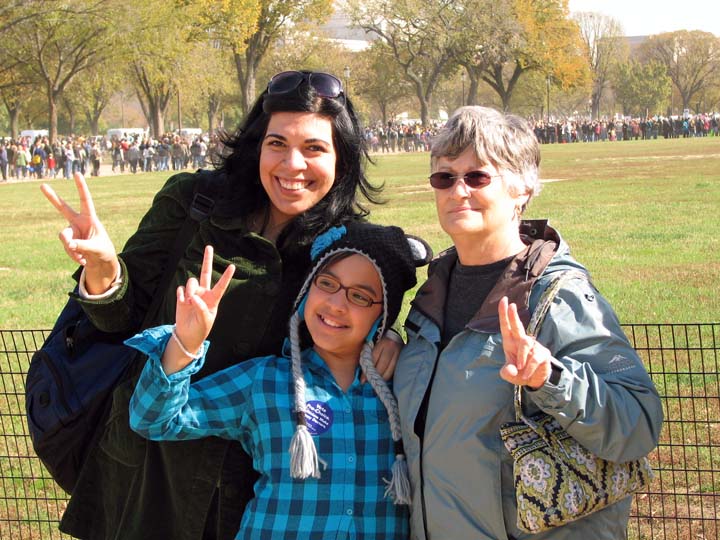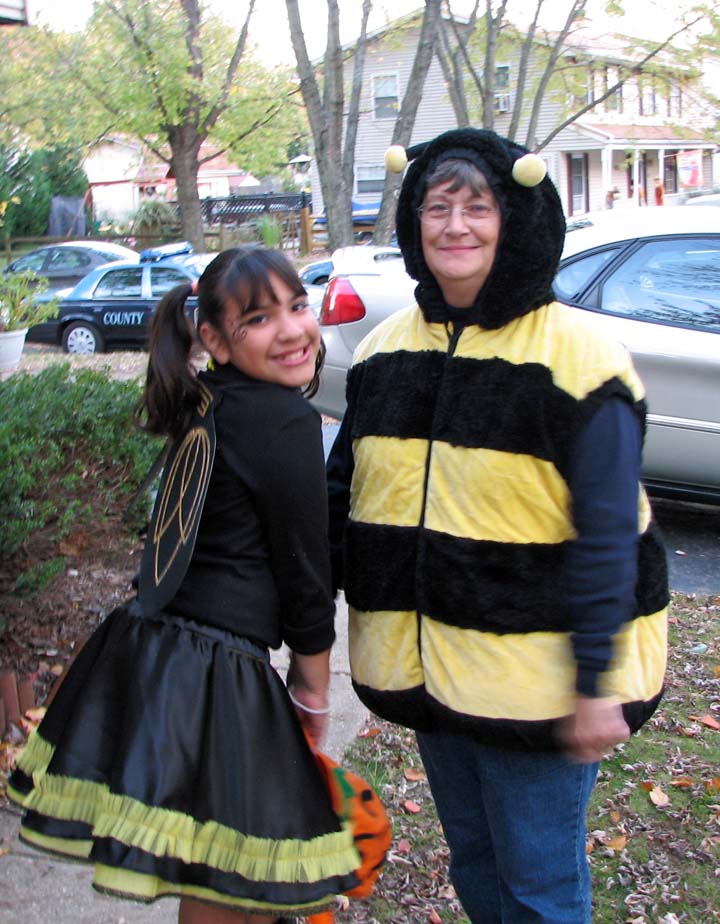 Attending John Stewart's March for Sanity
Great Fun - Surprising Number Attending
Halloween - The Queen Bee & her worker bee
September 1020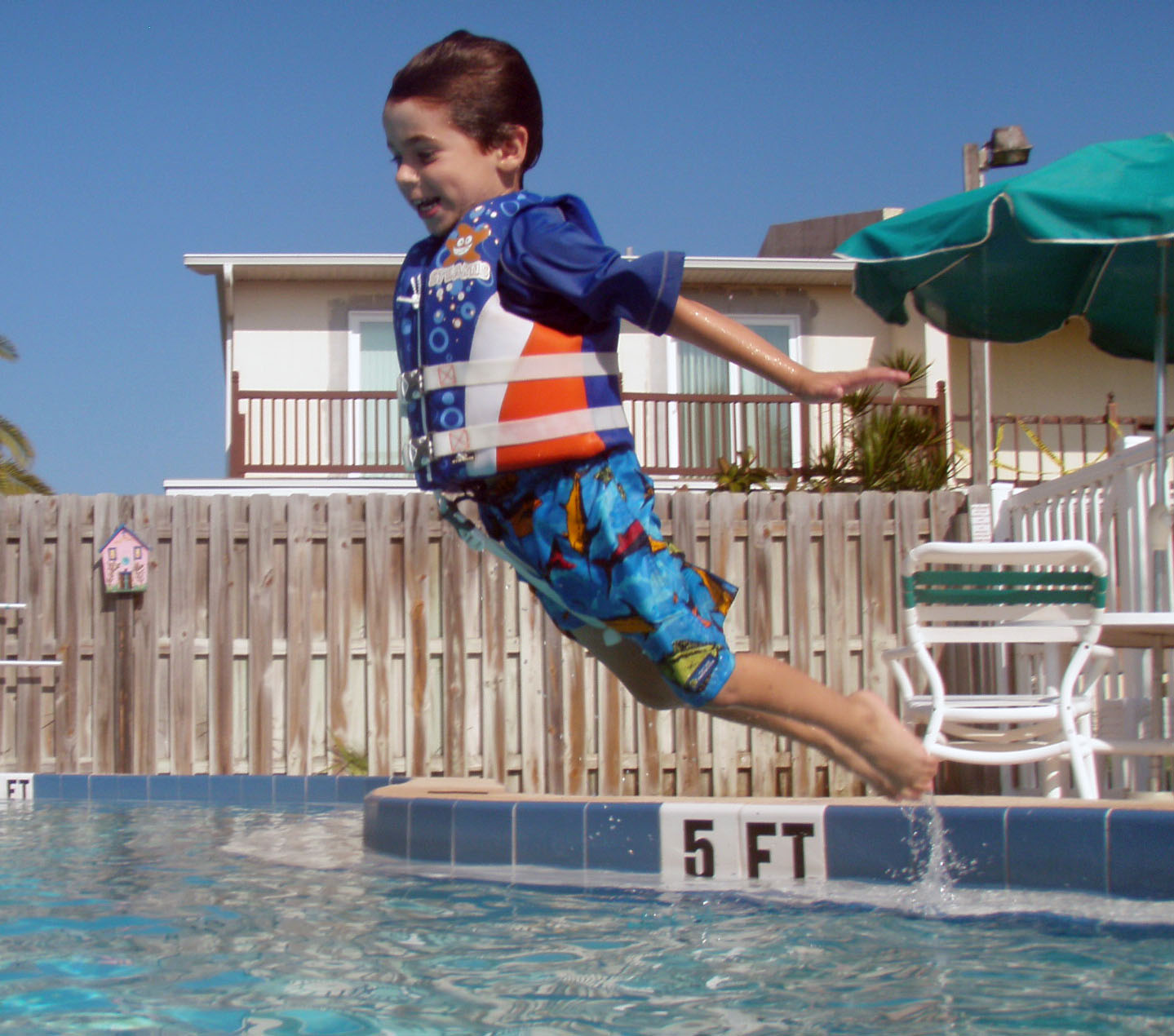 In mid-September Lynne, Jeff and Theo visited. While here they went to the pool where Theo demonstrated his latest dive - The Hawk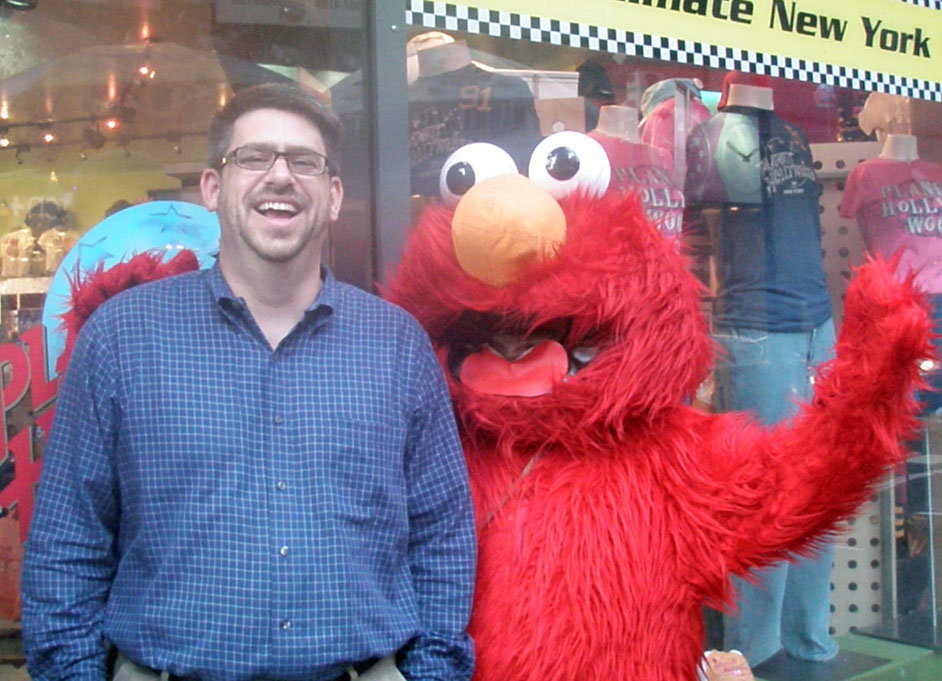 So Jeff has to go New York for business. We see how hard he was working.
August 2010
Mark Ellis is one of Jeff's closest friends and main fish'n buddy. They are seen as local experts on fishing in the Atlanta area and were asked to prepare a presentation on a local, but little known, fishing treasure. This is the second page of a program on Carp Fishing on the Chattahoochee River - or the "Hooch" .
July 2010
On a July Road Trip we Uncle Billy, we see both extremes of where life can take you -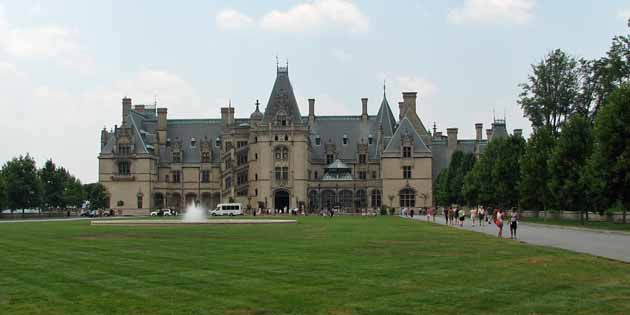 We stop at the Biltmore Mansion (no frills admission cost = $60 each) to see how the "better half" live in the largest home in America. It took over a hour to take the self-guided tour of the home. As it was 100 degrees, and the place is not air conditioned, we were pretty well walked out and didn't walk the beautiful grounds.
And later, at the museum at Warm Springs where President Franklin Roosevelt attempted to treat his polio, we see the horror of the iron lung. This somewhere everyone should stop and visit. One of the high-lights of the trip.
June 2010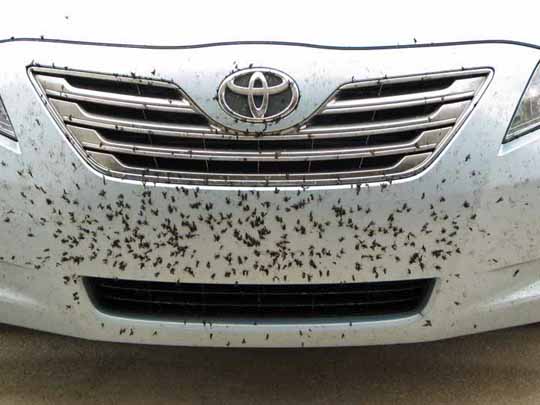 They call them "Love Bugs". We have a list of other things we call them.
This is the result of a 35 mile drive. UGH!
May 2010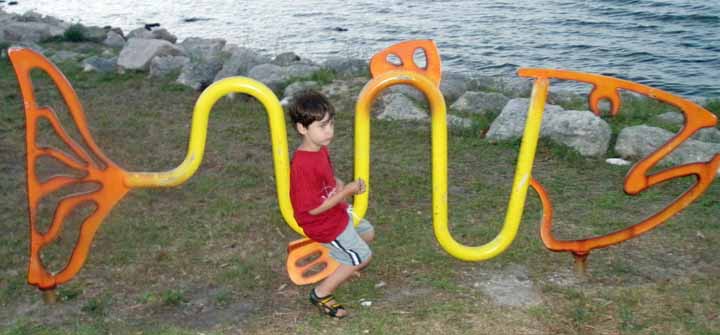 Riding a fish at Eau Gallie Fishing Pier
April 2110

Ya look like you're dying, but fifth in your age group (old) in the April 11, 2010 Littleton to Denver, Platte River Half Marathon, is fantastic! We're very proud!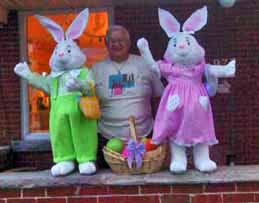 Easter in Downtown Denver - for better or worse
March 2010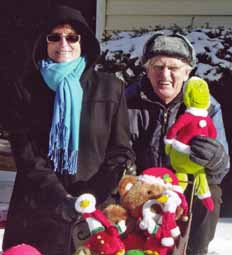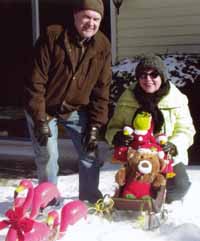 Oh Canada! This country has given us: in 1995, the perfect vacation drive though Yoho National Park and BC, then the ALCAN Highway through the Yukon Territory, in 2010, a fantastic Winter Olympics, and in 2007, on a boat trip from Saint Petersburg to Moscow, four outstanding fellow travelers! In return for pushing us to visit Egypt and sending us some items to make us more presentable, we sent them some flamingos to warm them up, and we ended up with the birds pulling the Grinch, Teddy and their elves through the snow.
Please meet our friends Joyce Hamilton Julian Ptasinski, Dave and Peggy Gordon, of Grimsby Ontario.
February 2010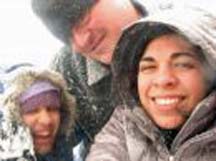 The Annapolis Snow Bunnies. It looks like they enjoy the worst winter in Maryland history
January 2010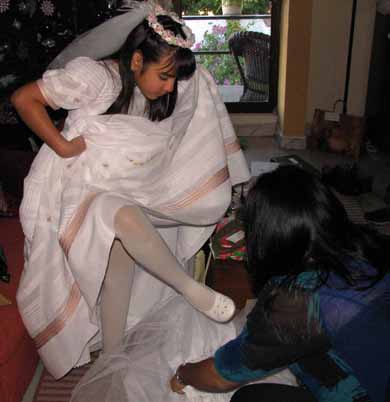 Mom gets Sophia ready for First Communion
Culiacan, Mexico